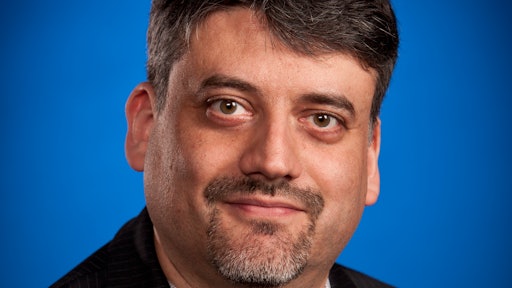 Could smart glasses and watches be coming to a warehouse near you? As wearable technology continues to evolve rapidly, a growing number of warehouses and distribution centers are considering implementing these solutions. A 2015 Salesforce survey found that enterprise use of wearables would likely triple over the next two years—and three in four respondents said wearables were already driving performance improvements for their companies.
Wearable technology can help streamline receiving, stocking, sorting, picking, shipping and other labor-intensive tasks that contribute to warehouse operational costs, enabling businesses to improve productivity, accuracy and financial stability. While interest is increasing, however, the traditionally cost-conscious warehouse sector is somewhat slow to adopt these technologies. Many are concerned that the return on investment (ROI) may no justify the investment in wearables, which can be pricy, while others don't have the infrastructure or manpower to support an ongoing program.
If your business is considering bringing wearables into the warehouse, do your research before outfitting your staff with the latest Apple Watch. Success depends on matching the right solutions to your environment, and ensuring you can monitor and maintain them effectively.
Traditional Wearables
Wearables aren't a novel concept in the warehouse: Workers have been using wearable computers or devices for years, which typically integrate with the business' warehouse management or inventory system. These established technologies include wearable scanners, which employees can mount on their wrists to scan, while still having use of their hands.
Voice picking is another wearable technology that dates back decades. By wearing headsets that issue voice commands directing them to the correct bins, employees can spend less time consulting paper documents to determine their route. Employees can also confirm they picked items by speaking into the headset, allowing them to steer and load without having to stop to scan data.
More Functionality, More Agility
While wearables have traditionally been single-use devices connected to internal systems, the wearables of today and tomorrow are more agile and location-aware. Many are shifting from audio input to provide visual cues into the workflow, further reducing the time needed to complete traditional warehousing tasks.
One technology that's making headlines is smart glasses, which offer information in the wearer's field of vision to assist with scanning and sorting. These devices can display the type and quantity of item needed, read barcodes to ensure accuracy, and identify the correct placement of each item on the employee's cart.
Smart watches can also streamline warehouse operations by listing potential voice commands or providing a picture of the item to improve picking accuracy. The same Salesforce survey found that smart watches will have the biggest impact on the enterprise, with 62 percent using or planning to use them in the next two years, according to current wearable adopters.
From next-generation wearables to other smart devices, like RFID tags and smart labels, today's technologies offer the ability to collect details on each item's shipping date, location and other critical information. Data is the oil of today's economy, but realizing the value of this essential resource depends on establishing processes to turn it into actionable insights. For example, tracking individual boxes with smart tags is possible today, but is your business ready for the volume of data and operational changes it may cause? As these technologies become more mainstream and cost-effective, the dream of a fully connected, smart warehouse may become a reality for more businesses.
Considerations for Success
When deciding whether to adopt wearables in your warehouse, start by considering your environment. While rugged and semi-rugged devices can stand up to refrigerated spaces or other harsh conditions, other technologies may not fare as well just yet.
Unlocking the potential of many wearables also depends on the right software and many businesses are developing custom applications to support these devices. These apps can provide information tailored to your unique needs and environment, such as whether merchandise is on the right rack or a pallet is positioned correctly.
From deployment to maintenance, establishing a successful wearables program requires ongoing support and resources. Many internal IT departments don't have the skillset or bandwidth to manage these devices effectively, which can result in spiraling costs, low user satisfaction and unmet potential. Aspects to consider include:
Deployment and training. How can you ensure you have enough devices and can you upgrade as the solution evolves? Who can provide initial and ongoing training?
Support. Is there a team that can diagnose issues remotely to minimize downtime? Who can handle returns and spare pool management if a device comes out of service?
IT management. Who can push out new updates and revisions to operating system software and associated applications?
Security. How can you protect the devices from being lost or stolen? Do you have the appropriate measures in place to protect the business from cyber threats?
Including a managed mobility services program in your wearables investment can help to drive success by offering consistent spending, turnkey services and an easy upgrade path for these rapidly evolving technologies.