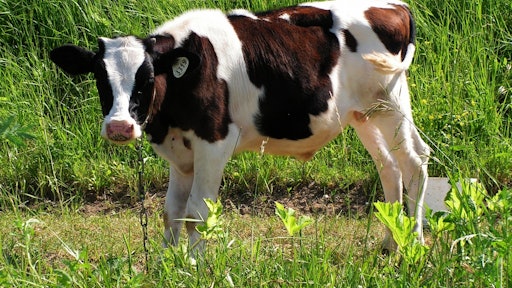 Twenty-one people in eight states have fallen ill with an outbreak strain of multi-drug resistant Salmonella Heidelberg since January 11, and now the federal Centers for Disease Control and Prevention (CDC) reports the illnesses may be associated with dairy bull calves or other cattle.
The CDC, which is investigating the cases along with Wisconsin health, agriculture, and laboratory agencies, several other states, and the U.S. Department of Agriculture Animal and Plant Health Inspection Service (USDA-APHIS), reports that among the19 people with available information, their illnesses started on dates ranging from January 11 to October 24. Eight of those afflicted were hospitalized but no deaths have been reported.
Epidemiologic, traceback and laboratory findings have identified dairy bull calves from livestock markets in Wisconsin as the likely source of infections. Dairy bull calves are young, male cattle that have not been castrated and may be raised for meat. Dairy bull calves in this outbreak have also been purchased for use with 4-H projects.
To learn more about this outbreak visit www.foodsafetynews.com/2016/11/bull-calves-likely-source-of-drug-resistant-salmonella-outbreak/#.WD2PYrIrK00.
To obtain CDC background papers meant for animal handlers and veterinarians, and a CDC paper for health care providers in dealing with the outbreak, visit: