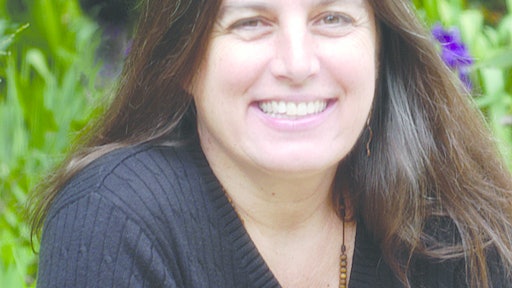 In October, consultancy Grant Thornton LLP released results of its 2013 Global Food and Beverage Benchmarking Survey. The good news for the industry is that the year ahead is likely to deliver improved revenues, profits and employment levels.
Dexter Manning, national leader of the consultancy's Food & Beverage practice, shared some survey findings and actionable insights with Food Logistics.
The industry has perfected doing more with less.
Although 90 percent of executives expect revenues to increase in the next year, only 56 percent expect full-time employment to go up, which suggests that global food and beverage producers have learned how to make the most of the economic downturn. However, such strategies may cause problems as firms approach maximum capacity. One way to avoid this potential problem is to adopt new technologies and automation processes that would reduce companies' reliance on hiring more workers.
Some observers worry that sector revenues are rising primarily due to inflation, and food and beverage processors will soon have difficulty passing along farm and supply chain price increases to consumers—putting margins at risk.
Actionable insight: Balance investment in growth with strategies to improve efficiency and minimize risk, primarily through automation and information technologies.
Exports are expected to rise—and so are risks.
Looking forward, processors expect to increase exports from an average 22.7 percent of current sales to 26.7 percent over the next two years. This is a substantial increase and will require a corresponding rise in the ability of processors to manage the risks associated with exports, including:
• Varying product regulations in countries of export;
• Relationships or infrastructure to get goods on shelves and in stores and restaurants;
• Logistics and transportation costs;
• Inventory carrying costs; and
• Product quality and safety risks, especially for perishable food and beverage items.
Actionable insight: Perform extensive due diligence before entering new markets, including intensive efforts on the ground to meet and understand new customers and distribution channels.
The appetite for investment fuels growth.
More than three-quarters of executives report that their organizations will increase spending on equipment, new product development and IT in the next 12 months. Some processors are catching up on investments shelved during the recession, while others are focusing on growth through innovation or acquisitions.
Actionable insight: Create detailed growth plans that prioritize your investments by return on investment, and then use this analysis to secure cost-effective financing—whether through traditional banking relationships, creative financing, or partnerships with suppliers and customers.
Plant expansion is top growth strategy.
Nearly half of food and beverage executives consider expansion via M&A as a viable strategy to strengthen their market positions. "Companies are looking at how they can survive market and regulatory changes," says Manning. "To do so, they have to get better at what they do best—becoming more strategic and more focused."
Actionable insight: Become leaner by shedding noncore businesses and activities, and investing more heavily in core product lines and markets. By acquiring key competitors in core businesses, companies can get more leverage in market pricing and save money.
All costs are expected to rise in the next year.
First, the bad news: More than two-thirds of food and beverage executives expect every cost surveyed to increase in the next 12 months. Rising commodity prices are of particular concern, since raw materials account for a median 45 percent of food processors' sales.
The good news: After years of pricing stagnation, processors may finally be able to pass on some costs to consumers.
Actionable insight: Review your supply chains for both direct and indirect materials to ensure the lowest possible costs for the highest-quality ingredients. As part of this review, the financial health and stability of suppliers should be considered and monitored.
More regulations lead to global concerns.
While food scares may inspire more quality-conscious consumers, they can also trigger greater regulation. In fact, the top five concerns of survey participants are regulatory:
• Environmental: 48 percent
• Tax regulations: 44 percent
• Food labeling regulations: 38 percent
• Food traceability regulations: 33 percent
• Employee health care regulations: 25 percent
In the United States, it is unclear if the proposed rules intended to improve food safety and supply chain traceability under the Food Safety Modernization Act are enforceable—leaving some executives to wonder if they need to comply.
"Most of our clients have programs in place, and they're trying to make adjustments so their programs comply with the rules," says Manning. "But there are others who look at it and say, 'Well, Congress hasn't funded it yet, so they may not be able to enforce it.' This means that many companies do not expect much impact, especially given U.S. budget deficits and cost-cutting."
Actionable insight: Actively review the impact of new regulations like the health care reform at state and federal levels to get favorable tax positions. Get a clear picture of your opportunities for business incentives and take advantage of them.
Premium, healthy options top 2013 food and beverage trends.
The surge of GMO products and the resulting backlash highlight how quickly the food and beverage sector evolves, as entrepreneurs emerge to satisfy changing consumer demands and larger players look to acquire entrepreneurs and their newfound markets. This year's top five food trends are:
• Premium/luxury: 61 percent
• Healthy/nutritious: 59 percent
• Locally sourced: 49 percent
• Sustainably produced: 46 percent
• Convenience: 44 percent
Actionable insight: Conduct research on product category growth rates that incorporate demographic, market and competitive factors. Consider opportunities within the context of firms' abilities to invest and assume risk.
Supply chain risks expose industry vulnerabilities.
Food and beverage processors around the globe are moderately to significantly concerned about supply chain risks related to product safety (51%), quality (50%) and traceability (35%). Traceability is a prominent issue in many regions, often driven by bad news such as the 2013 meat adulteration scandal in Europe, in which horse meat—rather than beef—was found in certain prepared foods.
Actionable insight: Tune in to localization, as the trend moves from food cooperatives to mainstream.