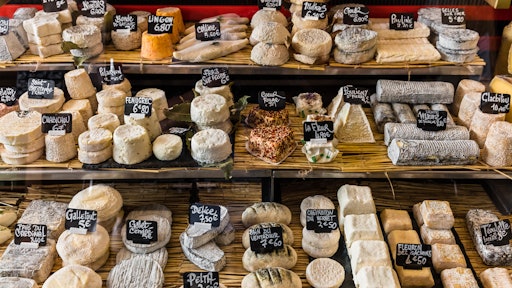 Getty Images
Lipari Foods has acquired Troyer Cheese, Troyer Bros. Trucking and Amish Wedding Foods (collectively, Troyer).
"We are pleased to support Lipari in its acquisition of Troyer," says Justin Reyna, Managing Director at H.I.G. "This transaction fits squarely within the Company's strategy of acquiring unique and complementary food manufacturing and distribution businesses in existing and adjacent markets. We are excited to partner with the Troyer team as we continue to grow the Lipari business."
As a specialty food distributor, manufacturer and processor, Troyer is primarily engaged in the premium deli, cheese, jar goods, confections and other specialty food products. The company serves 2,4000 grocery retail customers across 48 states.
"We are excited about the addition of Troyer's unique product offerings into our existing portfolio. Troyer is an excellent strategic fit that builds on Lipari's heritage in deli, dairy, confectionary, and other specialty food categories. Additionally, we are eager to continue building our specialty food manufacturing capabilities and look forward to extending our geographic reach further across the Midwest," Thom Lipari, President and CEO of Lipari says.
Troyer is the second add-on acquisition that Lipari has completed since H.I.G. acquired the Company in January 2019 and part of a broader M&A-oriented growth strategy.