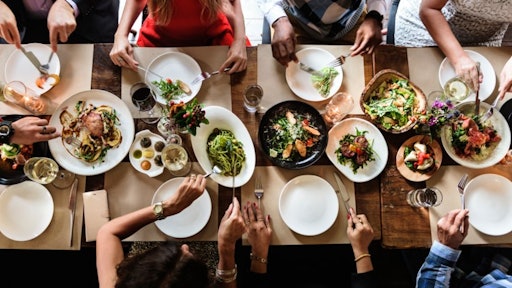 KIND Healthy Snacks predicted the top food and nutrition trends for 2019. The report was compiled from thoughts of nearly 5,000 experts and practitioners within the food and beverage industry.
The report expects seed butters, an alternative to nut butters, to continue to popular in the new year, while the cannabinoid craze will only grow. Just in 2018, the industry has seen CBD's presence within coffee, cocktails and even olive oil. KIND predicts that the substance will even move into foods like yogurts, soups and salad dressings in the new year.
Healthy foods will continue to be popular as well as consumers become more health conscious. The report predicts that fiber, prebiotics and probiotics will be slapped on labels. Adding on to that, more consumers are expected to go meatless this year, so expect to see more innovations highlighting nuts, extruded seeds, beans, water lentils and algae across categories such as snack bars, chips, meat-free burgers and more.
Transparency within the food industry will become crucial in 2019 as more consumers are holding companies accountable and expect visibility within the food supply chain. Just in 2018, the industry saw transparency make its way onto the nutrition label, ingredient list and marketing claims. The report predicts that transparency will shape company cultures, hiring practices and inclusion measures.