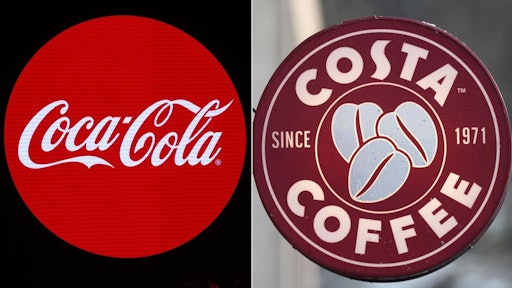 With Coca-Cola's recent acquisition of Costa Coffee, the company will towards its supply chain to provide coffee to fast-food clients and meet the demand for hot drinks, Financial Times reports.
The Costa transaction is Coke's effort to diversify its portfolio and move away from carbonated drinks. The coffee company will offer its expertise in processing, from bean sourcing to grinding.
According to Financial Times, the deal will play to Asia's evolving consumer demand. The region has a broad palate for beverages and has high-demand for tea and coffee products, causing Coca-Cola to stay competitive in Asia.
However, the Financial Times reports that Asia is sensitive to high-sugar drinks as the region is experiencing an obesity epidemic. According to Asian Development Bank, the epidemic is costing the region $166 billion annually.
Meanwhile, Coca-Cola is taking actions to cut sugar levels in its products as consumers are increasingly becoming more health conscious. The company is currently working with Singapore's Health Promotion Board to help speed up the process.