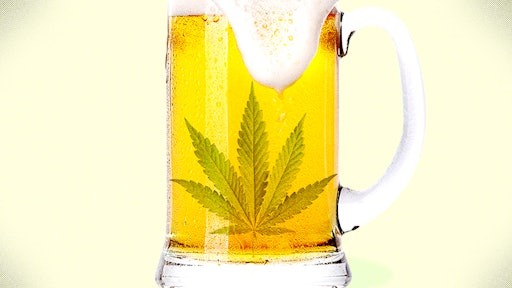 The Star reports that Molson Coors Canada is developing non-alcoholic cannabis-infused products that could give it a boost as more countries start to legalize the substance.
The company is partnering with the Hydropothecary Corporation (HEXO) to develop the products. Molson Coors Canada will have a 57.5 percent interest with HEXO holding the balance, according to The Star.
The impact of cannabis on beer consumption has yet to be proven until legalization takes place. Molson believes consumer acceptance of cannabis will increase once legalization in Canada goes into effect. So far there are no plans to sell the beverages to US states that have the product legalized.
The Star reports that the molecules in marijuana can be transformed into various products, not just those that give a buzz.
So far the brewer is set on developing non-alcoholic beer infused with cannabis, however, other beverages are possible because the active substance won't confer any odor or flavor, and won't alter the color or clarity of the drink.
The global market for legal and illegal cannabis is estimated to be $150 billion, according to The Star. Marijuana could fuel alcohol's next growth cycle, instead of suffocating it.
Recreational marijuana is set to become legal in Canada on Oct. 17, but edible products infused with the substance, including beverages, will remain illegal until specific government regulations are rolled out.