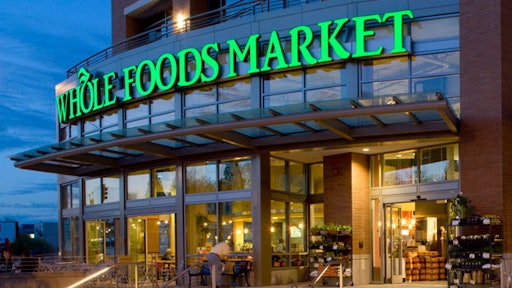 Amazon Prime members are reportedly getting more benefits at Whole Foods, CNBC reports.
The new perks will bring Amazon's membership program into the grocery industry, giving Whole Foods a boost in competition.
Currently, 75 percent of Whole Foods Shoppers are Amazon Prime members, but less than 20 percent of Amazon Prime shop at the grocery store. To gain more Prime customers, Whole Foods will begin offering members an additional 10 percent off already discounted products, free delivery of Whole Food procuts (in certain locations), 5 percent cash back when members use its Visa rewards card at Whole Foods stores and exclusive member deals.
Promotions are common within the grocery industry, and Whole Foods is looking to use them to target Amazon shoppers.
The new benefits will be an opportunity for organic vendors to reach a new customer base. Currently, organic brands with less than $500 million in sales are often only bought by 1 to 2 percent of households.
Competitors like Walmart and Kroger, have been lowering prices and investing in automation in an attempt to compete with the e-commerce giant.
To read the full original article, please click here.