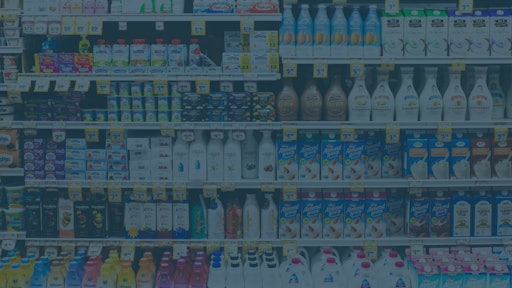 Oculogx
Oculogx launched its suite of out-of-the-box products that make order fulfillment faster and more accurate. The solutions, suitable for storefronts, warehouses and retail stores, include wearables for hands-free order picking, real-time order management and analytics and a mobile fulfillment application.
Retail stores are increasingly becoming micro-distribution centers but the technology that can help transform them has been historically lagging. Oculogx offers this tech in an easy, plug and play manner to help retailers fulfill orders more efficiently. The company's new product suite features three solutions that allow any retailer, no matter vertical or size, to select the customized solution set that is best for solving its challenges. This is essential to face the rapidly changing fulfillment landscape accelerated by COVID-19.
"As stores seek to answer the growing demand for curbside pickup, BOPIS and other fulfillment strategies, efficient fulfillment is key to building a profitable and customer-friendly process," said Charu Thomas, founder and CEO, Oculogx. "Oculogx empowers retailers to make retail transformation a reality with real-time insights, reliable data and AR-driven fulfillment strategies.
The Oculogx suite consists of:
Ocx One
A hands-free order fulfillment software built on an ecosystem of wearable devices, Ocx One is designed to increase the efficiency of the workforce. Powered by leading hardware providers such as Google and Vuzix, Ocx One glasses empower employees with a customized AR-driven interface and inventory management insights to pick orders more quickly. Associates can communicate with Ocx One through voice and gesture, which shaves time off of every order and enables a hands-free experience. In addition, the system offers step-by-step tutorials that guide employees for a rapid and seamless onboarding process. Ocx One is ideal for expansive enterprise retailers. Using the technology, a large international grocer's order fulfillment process became 18% more efficient and 17% more accurate, and offered a 2,600% internal rate of return over two years compared to its previous handheld technology strategy.
"Employees equipped with Oculogx's wearable technology can more safely, quickly and accurately perform order fulfillment," said Thad Starner, Oculogx advisor and tech lead, Google Glass. "And, having been a participant in early laboratory tests, it is surprisingly fun! Any business with dedicated order fulfillment employees should investigate this upcoming technology."
Outline
A simple order fulfillment mobile application, Outline helps organize operations for lean, fast-growing enterprises. Unlike Ocx One, Outline's zero-infrastructure is implemented on mobile devices, even allowing employees to bring their own devices to fulfill orders instantly. The modularized plug-and-play application is built for a retailer's individual process to ensure customized, simple and effective tracking and fulfillment.
Portal
An order management platform, Portal offers real-time fulfillment status and high-level analytics. Portal's data acts as the mothership for Ocx One and Outline, improving legacy systems for retailers of any size. The system receives orders and maps the retailer's facility to create an efficient picking plan that increases employee pick rates. With Portal, retailers can manage employees at any given time through a cloud-based infrastructure and run reports and visualizations offline to always monitor workforce success.
"Oculogx is developing cutting-edge software that will enhance productivity and quality ten times more than current handheld scan technology," said Bryan Boudreaux, Oculogx advisor. "Oculogx is a rising star in visual recognition software development. The team's intense drive and passion to add value for clients and the end consumer makes them a perfect fit for any company looking to drive productivity and improve quality."