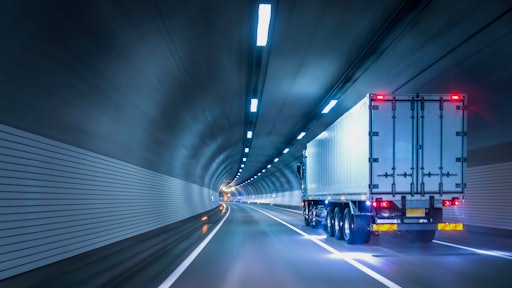 Getty Images
Logmore closed a $4.5 million euros Series A equity investment round led by NordicNinja VC in partnership with Icebreaker VC, Trind Ventures, Tekton Ventures and Jaakkoo-Taara to help fund Logmore's global expansion.
The fresh capital injection will allow Logmore to scale up operations and meet demand in North America, Asia, and Europe. Logmore had previously raised €1.3 million in funding for developing its subscription-based service.
"It wasn't long ago since Logmore was just a lone woodchopper's idea. After launching the service, we've been working hard to make critical shipment condition monitoring such as temperature monitoring of food and pharmaceuticals easy, efficient and reliable. We are very excited to bring transparency and security into the global supply chains," says Janne Juhala, founder and CEO of Logmore.
Shipment condition monitoring such as temperature monitoring of food and pharmaceuticals is crucial for global logistics. Logmore ensures the quality of goods with a seamless cloud service built around the novel dynamic QR code tags. The tags measure temperature, humidity, light, shocks and tilt. Each new measurement refreshes the QR code to embed the data into it.
"QR technology was invented in Japan and has been used for contactless payment for years. Logmore has taken this technology to the next level to ensure the quality of deliveries," says Tomosaku Sohara, managing partner of NordicNinja VC. "We're looking forward to supporting the company as they scale up globally."
Data is retrieved by simply reading the QR code with any smart devices' camera or standard barcode reader. Data is automatically uploaded to the Logmore cloud platform, which allows managing and monitoring quality of fleets of all sizes. Unlike the competing Bluetooth/USB solutions, Logmore requires no specific technology from recipients and can be used also in airborne supply chains, making it truly an end-to-end solution.
The service allows quality management teams to monitor their shipments all the way to the users, which is especially useful for home deliveries. In addition to logistics, negotiations are open with enterprises from industries such as pharmaceuticals, food and electronics.
Logmore plans to use the new funding to expand operations worldwide with emphasis on opening new offices and recruiting teams in both North America and Asia in addition to expanding their team in Finland during 2020. The expansion will enable even better support to the wide variety of quality management teams in need of condition monitoring.