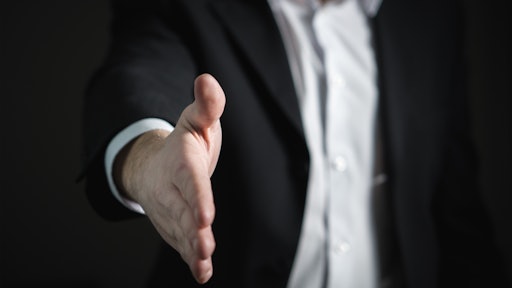 Yum! Brands Inc. announced that it has acquired Heartstyles, a company offering a world-class leadership development program, to unlock potential and build the capabilities of people who drive the performance for KFC, Pizza Hut and Taco Bell restaurants around the world. The addition of Heartstyles advances Yum! Brands' commitment to a people-first culture and elevating the customer experience by cultivating world-class leaders across the company and especially at the front line of its brands.
Created by Stephen Klemich and Mara Klemich, Ph.D., both specialists in personal and cultural transformation, Heartstyles is an intuitive and practical method for helping people learn how to become the best versions of themselves, lead authentically and build workplace cultures that unlock the potential of teams and deliver strong results. A key component of the hands-on training program is the Heartstyles Indicator, a statistically valid online self and 360-degree assessment that helps individuals identify insights and action steps to grow and generate positive shifts in attitudes, thinking and behaviors that help them in life and at work. Earlier this year, the Klemich husband-and-wife duo published their heart-led philosophy and method in a book they co-authored, Above the Line: Living and Leading with Heart.
With this acquisition, Yum! Brands continues to invest in strengthening its culture and talent as a growth driver and long-term competitive advantage, and has initiated multi-year plans to scale Heartstyles and offer it efficiently to its more than 2,000 franchisees who run 98% of its more than 50,000 restaurants. While the Klemichs work to expand Heartstyles within Yum!, the Heartstyles organization and associates will continue to offer their consultancy services around the world to their dedicated and growing client base.
"I'm committed to elevating the experience for each of our 40 million customers every day and achieving the kind of unit economics only made possible with an exceptional culture and talent. Scaling Heartstyles globally can help us consistently and measurably strengthen our people-first culture from the corner office to the restaurant," said David Gibbs, CEO, Yum! Brands. "When we and our franchisees have strong and engaged Restaurant General Managers, they lead inspired teams, the customers feel it and it positively impacts results. We believe Heartstyles is a powerful tool to help our 2,000 franchisees consistently deliver and sustain a great customer experience and grow restaurant sales."
"Our best Restaurant General Managers are the most important leaders in our brands, and in addition to having smart operational skills to run the restaurant, they must be the kind of people who also lead with heart and courage to meet the changing needs of customers and team members," said Tracy Skeans, Yum! Chief Transformation and People Officer. "We're incredibly excited to welcome Heartstyles to the Yum! family because their method and coaching have already had a profound and measurable impact on performance anywhere we've rolled it out within our system."
"Your culture drives your success. Your people drive your culture. So, knowing what drives your people is imperative," said Stephen and Mara Klemich, co-founders of Heartstyles. "Leading organizations like Yum! Brands have long known that their people are a unique competitive advantage. The next chapter for Heartstyles is exciting because we know that the scale and resources Yum! Brands offers will allow Heartstyles to reach, develop and transform the potential of more people for years to come. Heartstyles will continue to be available to organizations outside of Yum! Brands."