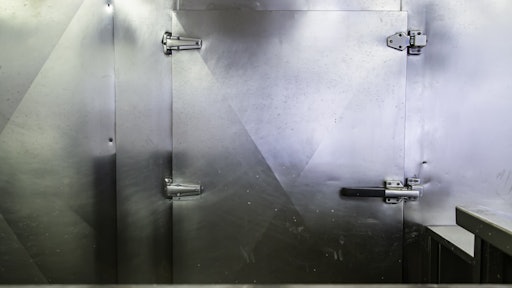 Getty Images

Americold Realty Trust announced that it has entered into a strategic joint venture to own approximately 15% of SuperFrio Armazéns Gerais SA, a leading temperature-controlled storage operator in Brazil, for approximately BRL $118 million (equivalent to approximately $28 million based on current exchange rates) in cash consideration. The closing of this transaction is subject to customary closing conditions and is expected to occur in the first quarter of 2020.
Brazil is the ninth largest economy in the world, with a population of approximately 210 million people. Brazil is also a key market in the global food chain, as it is a leading exporter of beef, poultry and other commodities. SuperFrio currently operates 16 facilities, totaling 35.1 million cubic refrigerated feet.
"We are very pleased to announce our partnership with SuperFrio in Brazil. Through this joint venture, we are able to enter a strategic market in terms of both consumption and production. Establishing a presence in Brazil will help us to better service current and future Americold customers. SuperFrio has built a high quality portfolio and a sophisticated platform with a track record of growth and value creation. This agreement allows Americold to partner with leaders in the Brazilian market while providing for future growth through roll-up acquisitions and selective development projects, with the option to acquire full ownership of SuperFrio starting in 2023," states Fred Boehler, president and CEO of Americold Realty Trust.
SuperFrio is currently owned by Pátria Investimentos ("Pátria"), a leading Brazilian private equity firm with approximately USD $14 billion of assets under management. Americold will gain a seat on SuperFrio's Board of Directors and retains the exclusive right to acquire the remaining ownership in the Company during a designated exercise window starting in 2023. Under the terms of the agreement, Americold will commit to fund up to an additional BRL $127 million (equivalent to approximately USD $30 million based on current exchange rates), at its pro-rata share for the joint venture's acquisition and development activity over the next two years.
The acquisition is expected to be funded with a combination of cash on hand and revolver proceeds, and is expected to be accretive on a leverage neutral basis.