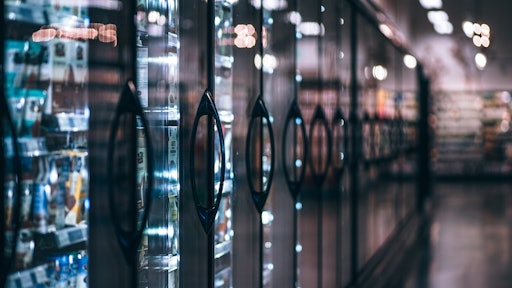 Sysco Corporation held a grand-opening ceremony and open house for customers, associates and other members of the community at its SYGMA Florida facility on Feb. 19th in Orlando.
Greg Keller, senior vice president, national sales and SYGMA president, spoke at the event. Additionally, District 1 Commissioner Betsy VanderLey and District 2 Commissioner Christine Moore spoke at the event.
The event celebrated the opening of SYGMA's new 227,000-square-foot facility, which includes approximately 60,000 square feet of additional space to help meet the demands of the growing local market as well as new energy efficient features. SYGMA, Sysco's customized distribution subsidiary, distributes a full line of food products and a wide variety of non-food products to chain restaurant customer locations across the United States.
The newly renovated, state-of-the-art facility also includes several sustainability features including new freezers and coolers, LED lighting and dock doors with durable seals. These warehouse updates have contributed to a 25% reduction in energy use compared to SYGMA's previous, smaller facility.
"For more than 20 years, SYGMA has been a trusted business partner to chain restaurants in the state of Florida," said Bruce Harman, SYGMA Florida vice president and general manager. "SYGMA's renovated facility provides additional capacity to serve this important, growing market and will allow us to continue to provide the same great products and services that our customers expect from us."