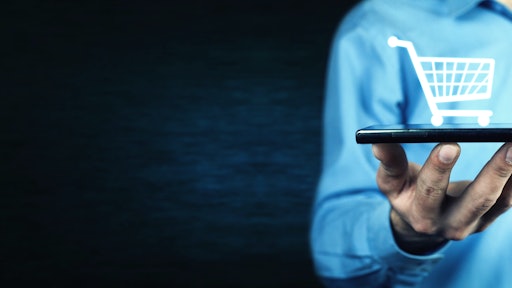 Getty Images
Bond has completed a $15 million funding round to complete the technology infrastructure by launching three last-mile customer-centric mobile applications to support the new service. Lightspeed Venture Partners, which invested in e-commerce startups like Bonobos (acquired by Walmart), Affirm (founded by PayPal co-founder Max Levchin) and Verishop (founded by Imran Khan Snap's former Chief Strategy Officer), participated in the round along with MizMaa Ventures and TLV Partners.
Ultimately, the round will enable Bond to help online retailers deliver products – and accept returns – faster and with an enhanced positive experience, starting in New York, where it is opening a number of nano distribution centers (NDCs).
Bond's system seamlessly integrates with online retailers' existing e-commerce process flows and provides a real-time, dynamic ecosystem of neighborhood-level NDCs that are managed by local teams that deliver and return products with tailor-made, environmentally friendly electric trikes that help to reduce traffic and pollution. The technology and operational system was born out of the Israeli online grocery startup Shookit and fueled the company's growth in 15 months from one to 20 warehouses and from $500,000 to $10 million Annual Run Rate (ARR).
"Last-mile delivery is like satisfaction death valley," says Asaf Hachmon, co-founder and CEO of Bond, which is currently active in Tel Aviv and New York City. "Online brands spend tons of money on ensuring consumers have the absolute best user experience while on their website, yet are forced to entrust couriers to deliver products with that same level of care and attention -- and all too often they don't. We learned that firsthand at Shookit, and it's why we created Bond. After we developed the technology to address that issue for Shookit, we experienced explosive growth and realized that the last yard, along with the brand's hyperlocal micro-moments, needs to be leveraged, customized and supported by the right infrastructure. We're thrilled to announce our funding and open up our first facilities in New York."
Bond currently manages the post-purchase experience for more than 30 online retailers in New York with six 400- to 500-square-foot NDCs across Manhattan and Brooklyn. The company also delivers to select locations in Queens and businesses in New Jersey through partnerships with distribution centers. It has plans to open six more NDCs in the New York metro area by March, as well as dozens more throughout the year as it expands into two additional cities by the third quarter of 2020.
Bond's easy-to-use user interface offers consumers the ability to schedule deliveries and pickups for return. For deliveries, consumers can select same-day (if purchased before 1 p.m.) or next-day delivery, and pick between three-hour delivery windows. Bond also allows consumers to track their delivery and communicate with their hyperlocal delivery person in real-time. For returns, local consumers can schedule the products to be picked up at their homes or office. Bonds data-driven system carefully studies and adapts to provide the best post-purchase experience, tailor-made to the unique characteristics of each hyperlocal neighborhood and its residents.
Bond is currently processing approximately 15,000 deliveries per month. This includes large, awkwardly-shaped products, like mattresses; and perishables that require temperature-control, like desserts. It charges per service, which includes delivery, storage, and post-purchase experiences, like pick and packing according to brand guidelines and promoting new products.
"We're investors in many 'web-native' and DTC brands and came to know their challenges up close, said Tal Morgenstern, Partner at Lightspeed. "One of the biggest challenges these brands are facing is last-mile delivery. Customer experience is very much at the core of these brands but this important touchpoint with the end-user in the real world is often handled by 3rd parties and can be destructive if handled poorly. With Bond, brands can tailor the customer experience and extend their reach to the very doorstep of every customer so we're excited to see different brands leveraging these new capabilities in creative ways to delight their users and drive growth."