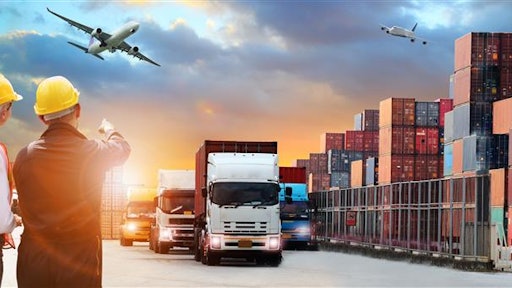 sittinan
2020 has brought a lot of turmoil, but it has also made way for an interesting new way of doing things. At Supply & Demand Chain Executive, we have taken the opportunities that this year has provided to bring new and unique forms of content to our readers, one of which is our new podcast channel, L.I.N.K. As the year comes to a close, here are the Top 5 most downloaded L.I.N.K. episodes of the year. Enjoy.
1. Visibility Myths vs. Facts with GS1 Exec Angela Fernandez, Nolan Transportation's Ian Hess
Angela Fernandez, VP of community engagement at non-profit standards organization GS1 debunks some common misconceptions related to barcodes and visibility in the supply chain in an interview with associate editor Brielle Jaekel. Then, Ian Hess, senior VP of brokerage operations at Nolan Transportation joins her to discuss visibility on the ground.
2. Panasonic Journeys into Drones in the Warehouse
The future is here, now that drones are in the warehouse. In this interview, associate editor Brielle Jaekel talks with Jim Dempsey, director at Panasonic about this new movement.
3. Pivoting from Foodservice Distribution to Direct to Consumer
Editor-in-chief Marina Mayer sits down with Lowell Randel, vice president of government and legal affairs for the Global Cold Chain Alliance, to shed some light on how foodservice distributors and manufacturers are pivoting to a direct-to-consumer model.
4. What is the Current State of Freight Loads?
In an interview with Jim Nicholson from Loadsmart, associate editor Brielle Jaekel takes a look at the current state of freight loads as the country begins to reopen during the Coronavirus (COVID-19) crisis.
5. State of the Freight & Transportation Industry
Editor-in-chief Marina Mayer sits down with Ken Adamo, chief of analytics for DAT Solutions, who provides a state of the freight and transportation outlook, and what the future of the industry looks like post-COVID-19.
Companies in this article