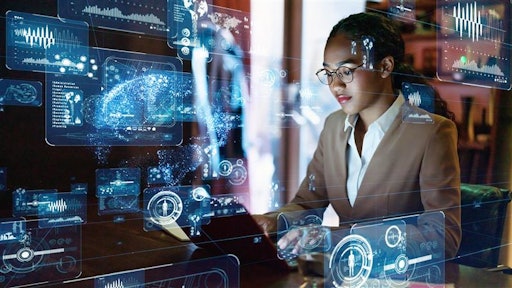 metamorworks/stock.adobe.com
Ivanti grants warehouses looking to drive operational efficiency through automation the ability to build low code or no-code applications through its new Ivanti Neurons platform. As supply chains continue to hit road blocks and operation issues, Ivanti Neurons invests in the Industrial Internet of Things (IIoT), tapping the massive need for automation. The platform is said to help improve interconnections between devices and technology in IIoT, which can be complex. The applications built through Ivanti Neurons are able to integrate into existing operations without having to start over.
Per Ivanti:
At its core, Ivanti Neurons for IIoT connects machines, devices, workers, and systems, maximizing productivity, deepening insights, and improving visibility. Below are the top features and benefits:
Connect

: Ivanti Neurons for IIoT seamlessly integrates data from connected devices and operational technology applications, including Ivanti Velocity, to ensure a single-source repository for diverse business insights.

C

reate: With a low-code/no-code workflow builder, Ivanti Neurons for IIoT provides application enablement capabilities so that enterprises can implement rapid solutions.
Analyze: Ivanti Neurons for IIoT provides tools and capabilities to derive insights from data, allowing for a deeper understanding of the environment and to spot opportunities for improvement.
Automate: In a single platform, Ivanti Neurons for IIoT orchestrates productivity workflows, optimizes devices for peak performance, and improves process automation.
Visualize: With real-time contextual dashboards that deliver cross-device insights, deep analytics, and predictive recommendations, Ivanti Neurons for IIoT streamlines decision-making.