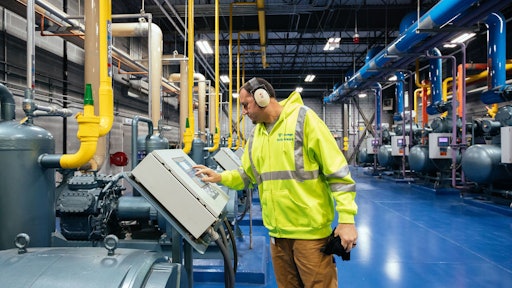 Lineage
Lineage Logistics, LLC raised $1.9 billion in equity from new and existing strategic partners, including BentallGreenOak, D1 Capital Partners, Oxford Properties, CenterSquare Investment Management, MS Tactical Value and Conversant Capital, OP Trust and Cohen & Steers, among others, to fulfill its purpose of transforming the food supply chain to eliminate waste and help feed the world.
"We set out to raise capital to support Lineage's investments in the world's most state-of-the-art technology and automation, greenfield developments, facility expansions and continued acquisitions, and we were met with overwhelming demand from some of the most well-respected global institutional investors," says Greg Lehmkuhl, president and CEO of Lineage. "This is clear validation of our business model and our consistent, successful strategy to optimize our customers' temperature-controlled supply chains, which is exactly how we intend to deploy the funds -- to bolster our customers' experiences from every angle and prove ourselves as their most valuable partner."
A significant portion of the $1.9 billion of new capital will be used to double down on new and disruptive technologies to design the temperature-controlled warehouse of the future. The investment will also fund greenfield development and facility expansion projects in its North American, European and Asian-Pacific operating regions. 
From BusinessWire:
Lineage continues to acquire best-in-class cold chain companies around the world. And, a number of the former owners from these companies have become investors in Lineage, rolling a part of their companies' sale proceeds into Lineage equity.

In 2020, Lineage became the first temperature-controlled warehousing provider to offer refrigerated and insulated railcar solutions through the acquisition of Cryo-Trans.