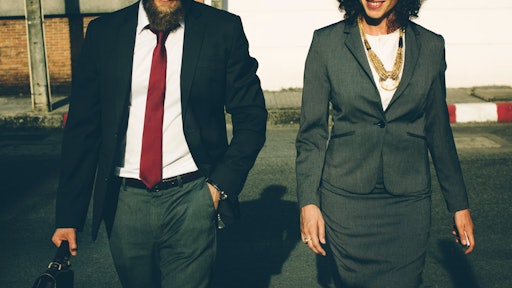 Pexels
Sysco Corporation announced that Tom Bené will be stepping down from his roles as president and chief executive officer effective January 31, 2020. Tom will stay on with Sysco as an executive advisor until March 1, 2020, to be available to assist with a smooth and orderly transition of leadership. The board of directors has unanimously elected Kevin Hourican as the company's new president and chief executive officer, starting on February 1, 2020. 
"I have been honored to lead Sysco over the last few years and I am incredibly proud of all that our team has accomplished. Sysco's leading market position in the foodservice industry, our unique capabilities and talented associates have positioned us well for the future. It has truly been an honor and a privilege to work alongside our 69,000 dedicated associates to bring our strategy to life," Bene says. 
The board has elected lead independent director Ed Shirley as executive chair, replacing Tom Bené, and Brad Halverson has been elected as the new lead independent director, both effective January 13, 2020.
"We are pleased to welcome Kevin as our new president and CEO. Kevin brings a demonstrated track record of delivering strong growth, market share gains, customer service improvement and operational efficiencies within large and complex environments, having run an $85 billion business and leading large divisions at multi-unit retailers. He takes a strategic approach to winning in underdeveloped markets while driving new innovation. The board is highly confident Kevin has the skillset and vision to capture the opportunities ahead and we look forward to working with him and the full leadership team to deliver enhanced value for shareholders," Shirley says. 
"Tom has made many significant contributions to Sysco and the board and I are grateful for his leadership, integrity and dedication to our associates and customers. During his seven years at Sysco, he led important strategic initiatives that strengthened the Company's overall performance and increased shareholder value. As CEO, he also renewed our focus on the customer, fostered a culture of empowerment and elevated the importance of corporate social responsibility, all of which will underpin our future success. The entire board thanks Tom for his dedication and service and we wish him well in his next endeavors," he continues.
While Sysco's performance has improved steadily the last few years, the board believes that the senior leadership changes announced today will enable the Company to accelerate performance, fully capitalize on its scale advantages and drive meaningful operating improvements. Specifically, the board believes Kevin's expertise across key company capabilities – sales, supply chain, logistics, operations and digital technologies – will unlock meaningful value for customers and other key stakeholders.
"As part of a deliberate and thoughtful process to ensure Sysco is best positioned for its next phase of development, we are pleased to announce Kevin Hourican as the Company's new president and CEO. The board believes Kevin's leadership and skillset align strongly with Sysco's strategic priorities in this next phase of accelerated growth," says Larry Glasscock, chairman of the governance and nominating committee. "Moreover, Ed's familiarity with the company and deep experience over decades running highly successful consumer businesses will ensure a smooth leadership transition."
As executive chair, Ed will work closely with Kevin to ensure a smooth and successful transition, lead the board of directors and provide input on key strategic priorities.
Brad Halverson joined the board in 2016 and is the former group president, financial products and corporate services and chief financial officer of Caterpillar Inc.
Regarding the financial outlook, the Company remains confident in its ability to achieve its financial objectives and is aligned with current fiscal year consensus estimates.