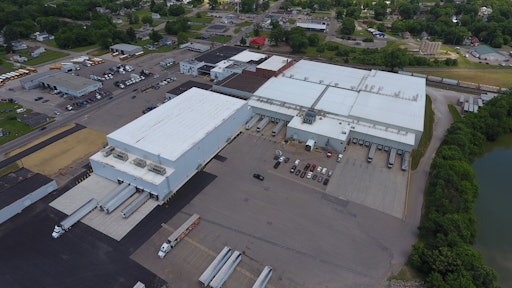 Tippmann Innovation
Tippmann Innovation (Ti) will break ground on a new freezer expansion for Mattingly Cold Storage.
The company's growth has enabled them to contract with Ti to complete a 1.4 million cubic foot freezer expansion. For Mattingly, this new zero-degree, 6,100 pallet freezer will enhance the diversity of its product line with current customers.
"After listening to a lot of other success stories of people who have worked with Ti, we felt very confident in their ability to build us a high-quality freezer that will allow us to meet the growing needs of our customers." Angie Schmidt, Mattingly Executive VP
The companies both have a long-standing relationship in the cold storage industry as Ti partners and Mattingly President, Andy Hess, have known each other for several years.
"We've known Andy and his family for over 20 years, and have a lot of respect for them and the way they do business. We are excited to work with them on this latest project," says Rob Adams, Ti Partner.
Construction is scheduled to begin this fall with completion in the spring of 2020.