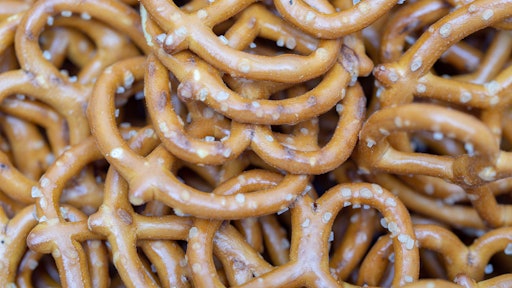 Photo by Michael Longmire on Unsplash
Leading manufacturer of pretzels and other snack products, Pretzels Inc., is planning to expand its state-of-the-art manufacturing facility in Plymouth, Indiana. It is anticipated that the additional capacity will be operational in the second quarter of 2020.
"This expansion exemplifies Pretzels' commitment to exceed our customers' expectations by significantly enhancing our capabilities and capacity. Pretzels' management and employees are executing on several strategic growth initiatives, including this expansion, which will enable us to support our customers' commercial success for years to come," Greg Pearson, chief executive officer of Pretzels says. "On behalf of the entire Pretzels team, I want to thank our loyal customers, dedicated employees, and supportive community for being an integral part of our growth."
The expanded facility will enhance the company's depth and breadth of offerings to its diverse customer base. Pretzels will add over 120,000 square feet to the facility, creating space for additional state-of-the-art production and packaging lines as well as increased efficiency with existing operations. In addition, the facility expansion will enhance employee amenities and create new jobs in the Plymouth community.