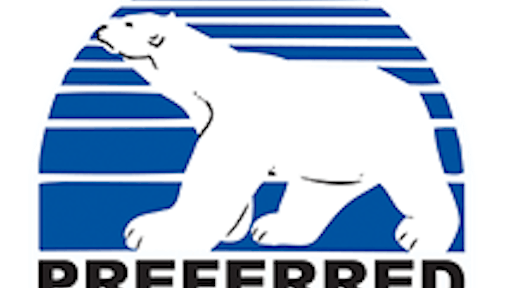 Virginia Governor Ralph Northam announced that Preferred Freezer Services will invest $60 million to construct a 200,000-square-foot cold storage warehouse in the City of Portsmouth. The new facility will be used to import, export, process, and distribute a variety of food products, positioning the company to meet the growing demand for cold storage space. Virginia successfully competed with Georgia for the project, which will create 60 new jobs.
"Preferred Freezer Services' new operation in the City of Portsmouth will harness the region's valuable assets, including unparalleled access to global markets through the Port of Virginia and the world-class workforce in Hampton Roads," says Governor Northam. "The company's significant investment and major footprint expansion further reinforces the strength of the area's logistics infrastructure, supply chain industry, and dedicated talent pipeline. We are proud to partner with Preferred Freezer as it nearly doubles its workforce in Virginia and grows its business in our Commonwealth."
"The entire Preferred Freezer Services team is honored to be working with the great people of Portsmouth and the Commonwealth of Virginia to build our next cold storage facility at this perfect Port location," said Brian Beattie, President of Preferred Freezer Services. "We look forward to hiring over 60 people to service our customers throughout the area and manage the over 31,000 new pallet positions that will expand our import and export abilities. Our Chesapeake, Virginia location arguably has the best team of people in our entire network, and we look forward to adding the same caliber of people at this waterfront location."
The Virginia Economic Development Partnership worked with the City of Portsmouth, the Hampton Roads Economic Development Alliance, and the Virginia Port Authority to secure the project for Virginia. Governor Northam approved a $180,000 grant from the Commonwealth's Opportunity Fund to assist the City of Portsmouth with the project. The company qualifies for state benefits from the Virginia Enterprise Zone Program, administered by the Virginia Department of Housing and Community Development. Preferred Freezer Services is also eligible for benefits from the Port of Virginia Economic Development Zone Grant Program, the Rail Industrial Access Program, and the Economic Development Access Program.
"The Port of Virginia is investing to expand overall capacity and aggressively going after more refrigerated cargo business," said John F. Reinhart, CEO and Executive Director of the Virginia Port Authority. "Today's announcement by Preferred Freezer Services will support our effort, create jobs and help drive the Commonwealth's economy. Preferred Freezer has been a long-time partner and supporter of the port, and we welcome the company's decision to develop its newest facility in Portsmouth."