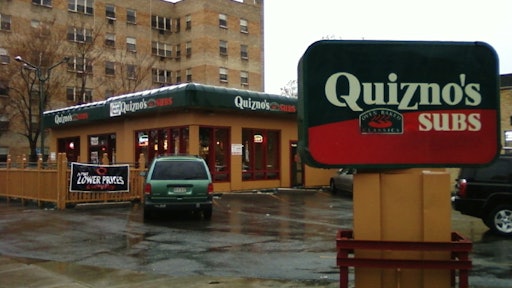 Quiznos' once had over 5,000 stores across the globes. Now with only 800 left, the sandwich chain has been purchased by a California private equity firm that specializes in corporate turnarounds.
High Bluff Capital Partners acquired all of Quizno's assets for an undisclosed sum, the Denver Post reports. The company says that the sandwich maker's corporate headquarters will remain in Denver, however.
The investment firm is known for turning around consumer-facing businesses, including restaurants. In the past they have worked with Dairy Queen, AMC Theatres and Frito-Lay. High Bluff took interest in the sandwich company for its mobile ordering and consumer awards, claiming that its a "category leader in developing and growing its mobile loyalty program," according to the Denver Post.