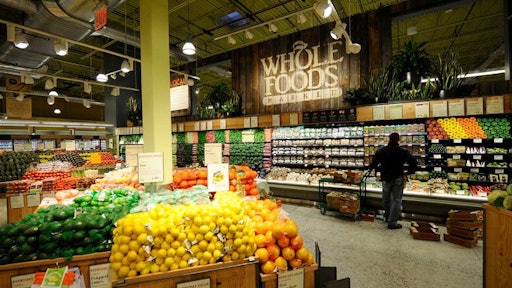 Amazon on Thursday gave a glimpse for the first time of how the company plans to shake up Whole Foods, and it includes lower prices on organic avocados, baby kale and rotisserie chickens.
In a statement announcing that its acquisition of Whole Foods will close on Monday, the internet retailer said it would waste no time making changes at the more than 460 Whole Foods stores in the United States, Canada and Britain. The biggest of the changes, widely expected since Amazon announced the deal in June, seemed aimed at changing the store's reputation as "Whole Paycheck" — a seller of food that might be wholesome for customers but also devastating to their pocket books.
No more. Amazon said it would offer lower prices on a "selection of best-selling staples across its stores, with much more to come." The items include Whole Trade bananas, organic large brown eggs, responsibly farmed salmon and tilapia, crunchy almond butter, organic Fuji apples and butter.
To read the full original article, please click here.