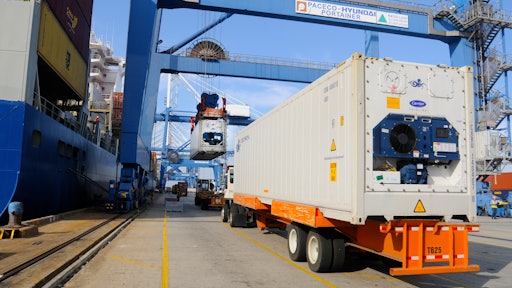 The South Carolina State Ports Authority (SPA) has opened a $14 million refrigerated cargo service area at its Wando Welch Terminal in Mount Pleasant to help accommodate growth in shipments of cold and frozen products through the Port of Charleston.
The six-acre facility, approved in January by the SPA's board of directors, includes a 12-lane service canopy where truckers can more easily process refrigerated cargo. The site includes storage and staging areas for diesel-powered generators and container washing areas.
The SPA also added four five-story refrigerated container racks that provide 120 more electrical plugs for cold-storage containers, bringing the port's total to 1,700 plugs. Four additional racks of the same size are under construction and scheduled for completion in January.
To read the full original article, please click here.