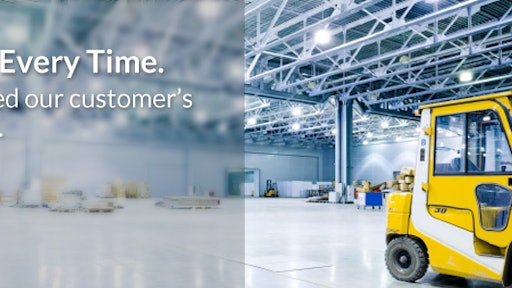 Catch-Up Logistics (CUL) recently announced a newly constructed rail-truck transloading facility in western Pennsylvania, boasting 100,000 square feet of in cross docking and warehousing services. The property is fully secure, with 10 rail doors and 15 truck doors, and includes a food grade warehouse with dry, refrigerated and frozen capabilities. Daily fulfillment and distribution is available to customers.
The increasing demand for rail freight transportation led CUL to expand upon their 20-year-old rail efforts. By maintaining close relationships with North American and Canadian railroads, CUL is able to receive and schedule deliveries with reliability and consistency. Products handled could be inclusive of California canned fruits and vegetables; California tomato paste, Idaho and Maine potatoes; and alcoholic beverages, such as national and craft beer brands and Napa and Sonoma Valley wines. The facility is AIB inspected, organic certified through Oregon Tilth, and possesses a liquor license with all documentation available to clients requiring annual third-party audits.
Due to their Midwestern success in transloading, CUL saw the potential for growth on the East Coast. The center is strategically located at the intersection of interstates 70 and 76 and is rail served by Norfolk Southern and CSX. Efficiency was the driving force for Catch-Up when deciding to open the facility. The location offers one-day shipping to major cities from Boston to Atlanta and Chicago to New York. At full capacity, it will operate 7-days per week—24 hours a day, allowing shippers to exceed customers' expectations in delivery time. This is part of a larger CUL initiative to reduce clients' freight costs, while simultaneously lowering their carbon footprint.
"Most important for Catch-Up right now is finding sustainable alternatives to long distance trucking," explains Luke Edward, senior vice president of operations at CUL. "Domestic intermodal shipping is on the rise, and it is something we have done well for years. We are committed to our belief that rail to truck services are mutually beneficial. Fewer trucks on the road will result in a decrease in carbon emissions and an increase in productivity. Customers can expect to move more of their product for a lower cost and faster service."
The location is U.S. Food and Drug Administration (FDA) compliant and features a U.S. Department of Agriculture (USDA) room. Customers are provided with 24/7 online inventory management, stock segregation/rotation, EDI, RF/bar coding, serial number and lot control. The main focus is food and packaging distribution. Dedicated staff can support customers with labeling and repacking of products, display building, multi/variety packing, and club store packing.
Once product arrives at the Pennsylvania site, shippers can have it cross docked using the CUL fleet or their own transportation vendor. CUL is an asset based carrier and maintains its fleet of 53-foot reefer and dry vans. Customer pickup is encouraged for clients who are looking to build back-haul capabilities.
By taking advantage of both old and new technologies, CUL wants to facilitate the distribution of products nationwide. The railroad systems are ready to handle the demand, Catch-Up is now focusing on utilization. Full staffing is expected to employ a combination of 32 full- and part-time positions.