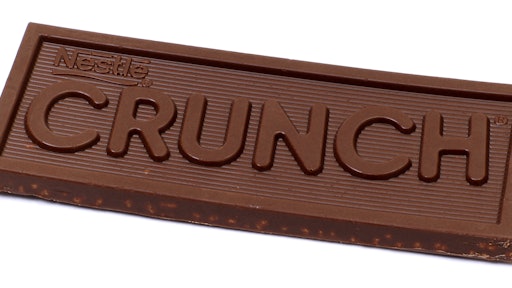 Nestlé SA put its U.S. confectionery business up for sale, looking to shed its Butterfinger and Crunch candy bars, as it grapples with how to cater to U.S. consumers' increasing demand for healthy snacks.
The unit could be worth as much as $3 billion, based on analysts' valuations of similar businesses. The Swiss-based consumer giant said its U.S. confections business generated about 900 million Swiss francs ($922 million) in sales last year, or 3 percent of its total U.S. sales.
A U.S. asset sale would be the boldest move yet by CEO Mark Schneider, who took the top job in January after years as a health-care company executive. It has fallen to him to execute one of the Swiss giant's long-held ambitions--to push more aggressively into healthier foods, and make its best-selling products like Nesquik chocolate mix more appealing to health-conscious consumers.
By shedding its U.S. candy business, which also includes Baby Ruth and Nerds, Nestlé would be able to focus more on faster-growing sectors it identified at an industry forum earlier this year, such as coffee, pet food, water and health sciences.
To read the full original article, please click here.