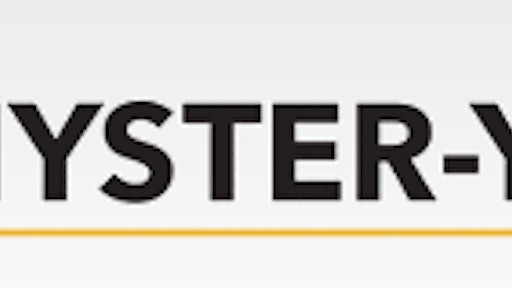 Hyster-Yale Group, Inc. has acquired Speedshield Technology's telematics installation and distribution businesses in the U.S. and the U.K. The acquisition provides Hyster-Yale with the exclusive distribution rights of these businesses' products in all areas outside of Australia. Following this acquisition, the acquired businesses will be rebranded as HYG Telematic Solutions.
Speedshield Technology, located in Melbourne, Australia, provides telematics technology for material handling equipment, as well as other fleet vehicle applications. Speedshield Technology is the sole authorized provider of telematics products to Hyster-Yale customers, under the Yale Vision and Hyster Tracker telematics product offering.
Hyster-Yale intends to further develop its capabilities and enhance its efforts to service the fast-growing market for telematic solutions and fleet data analytics for material handling fleets. The telematics application is currently offered in all new Hyster and Yale lift trucks and is able to be retrofitted into existing Hyster and Yale lift trucks, as well as lift trucks and allied equipment from other manufacturers.
Over the past few years, Hyster-Yale has focused on increasing unit volume through market share gains by delivering the lowest cost of ownership to customers in a wide range of applications. In this context, the company has been evaluating and investing in a broad range of technologies which will enhance the customer's lift truck ownership experience. The purchase of this business is a strategic acquisition which is expected to provide a solid platform to expand the company's offering of Hyster and Yale fleet management solutions.
Editors Insight: This acquisition underscores the important role that telematics is playing in managing material handling equipment. The January/February Food Logistics explored how data metrics are revolutionizing lift truck management. The report noted that 70 percent of lift truck manufacturers believe lift truck fleets will actually downsize, the main reason being improved lift truck productivity. Improved productivity can reduce the number of lift trucks needed in a warehouse.
Telematics brings a new level of management insight to lift truck fleets, mirroring the benefits that telematics brings to delivery fleets. 4-14-16 By Elliot Maras