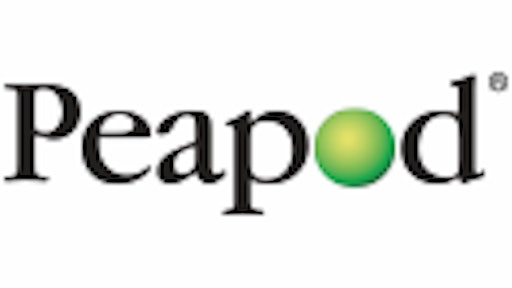 As Walmart prepares to expand its online grocery business, 27-year-old Peapod Inc. is working to shore up customer loyalty and improve fulfillment and operations with technology, according to The Wall Street Journal. That includes what is for Peapod an untried combination of warehouse management software, scanners, robotics and seven miles of conveyor belts.
Peapod does business in 12 states and Washington D.C., but Boston, Chicago and Washington D.C. are its only profitable markets, said Jennifer Carr-Smith, president and general manager of Peapod. Margins are thin in the grocery business, she said, "even thinner in online groceries."
The pending merger of Peapod parent Ahold NV with Delhaize Group may allow the online grocer to expand to new markets in the southern U.S., where Delhaize operates chains such as Food Lion, Ms. Carr-Smith said. But for now, Peapod sees New York as its next big target.
To compete with Amazon.com Inc., Fresh Direct and other online grocery businesses vying for New York shoppers, Peapod has built a 400,000-square-foot fulfillment center that runs software from specialty vendors Manhattan Associates Inc. and Dematic Group – a departure for a company that has built much of its own software since its founding in 1989 in Chicago. "In this facility, at this capacity, we needed partners," said Thomas Parkinson, Peapod's chief technology officer and co-founder.
Parkinson's IT group worked for about a year with Manhattan Associates on "significant code changes" to tailor its warehouse management software, and integrate it with fulfillment systems from Dematic, he said. Most warehouse management systems are built to manage cases being shipped to store loading docks but Peapod needed single cans and jars to be picked for individual consumers, he said.
For example, the way the software handled counts and item dimensions had to be changed, he said.
One afternoon inside the warehouse, Peapod's signature green crates traveled along conveyor belts as the system controlled whether they would pause or bypass bays of grocery products, such as pallets of mayonnaise or boxes of cereal.
To read more, click here.