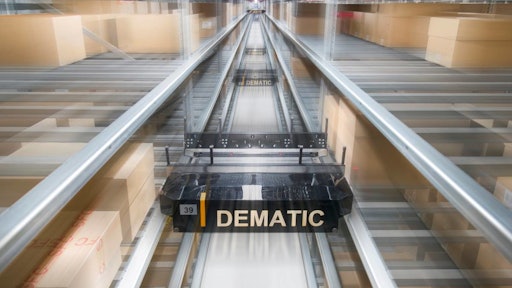 Dematic Corp., a global supplier of integrated automated technology, software and services to optimize the supply chain, has agreed to acquire Reddwerks Corp., provider of warehouse execution software (WES) that gives customers real-time decision engines to optimize material and information flow in the supply chain. The acquisition, which is subject to approval by Reddwerks' shareholders and other customary closing conditions, will enhance Dematic's existing software suite and deliver additional value to Dematic customer solutions.
Ulf Henriksson, Dematic president and CEO stated, "The global supply chain needs to be flexible, responsive and agile, empowered to deliver goods to consumers on demand. Retailers and manufacturers need to be positioned to respond to this dynamic demand. The only way to effectively achieve responsive order fulfillment is through an automated supply chain, powered by comprehensive real-time software. Traditional batch processing cannot sufficiently respond to either the operational variability or the speed required." Henriksson continued, "The union of Dematic and Reddwerks will enable customers to accommodate ever-changing business requirements by enhancing automation technologies with 'on demand' software solutions that dynamically optimize warehouse and distribution functions."
Henriksson added, "Reddwerks' proprietary Distribution Science methodology, founded on operations research, and modular product suite offer customers a new level of performance and efficiency in today's competitive supply chain."
Reddwerks will operate as a subsidiary of Dematic under the tradename Dematic Reddwerks and will continue to deliver the highest levels of quality solutions and services to Dematic and Dematic Reddwerks customers.
Editors Insight: Warehouse execution software (WES) has emerged as way to manage warehouse equipment without having to invest in a more feature-rich, costlier warehouse management software (WMS). A WES can manage automated functions such as receiving, put-away, replenishment, inventory tracking and cycle counting.
Food and beverage companies investing in automated material handling equipment may find WES minimizes the complexity of using several different function-specific applications in managing a warehouse. WES offers more capabilities and flexibility than warehouse control software (WCS).
WES will not, however, provide all functions of a WMS system.
Food and beverage companies need to know their specific warehouse management needs as they add automated equipment. 11-10-15 By Elliot Maras
Companies in this article