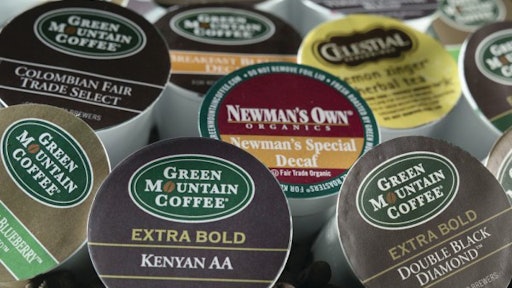 Keurig Green Mountain, Inc. , a personal beverage system company that has revolutionized the way consumers create and enjoy beverages, and JAB Holding Co. announced that the companies have entered into a definitive merger agreement under which a JAB-led investor group will acquire Keurig Green Mountain for$92.00 per share in cash, or a total equity value of approximately $13.9 billion. The agreement, which has been unanimously approved by Keurig Green Mountain's board of directors, represents a premium of approximately 77.9 percent over Keurig Green Mountain's closing stock price on Dec. 4, 2015.
JAB is acquiring Keurig Green Mountain in partnership with strategic minority investors who are already shareholders in Jacobs Douwe Egberts B.V., including Mondelēz International and entities affiliated with BDT Capital Partners. At the close of the transaction, Keurig Green Mountain will be privately owned and will continue to be operated independently by the company's management team and employees. Keurig Green Mountain will remain headquartered in Waterbury, VT.
Bart Becht, chairman at JAB commented, "Keurig Green Mountain represents a major step forward in the creation of our global coffee platform. It is a fantastic company that uniquely brings together premium coffee brands and new beverage dispensing technologies like the famous Keurig single serve machine. Keurig Green Mountain will operate as an independent entity to ensure it will further build on its coffee & technology strength and continue to serve all its partners to the best of its abilities."
Brian Kelley, president and CEO of Keurig Green Mountain, commented, "This transaction will deliver significant cash value for our shareholders and offers an exciting new chapter for our customers, partners and employees by combining Keurig Green Mountain with JAB's global coffee platform. JAB fully supports Keurig Green Mountain's culture and values as we continue to pursue our commitment to deliver innovative beverage solutions for consumers at the touch of a button."
"The Coca-Cola Co. is fully supportive of this transaction," said Muhtar Kent, chairman and CEO, The Coca-Cola Co. "We have enjoyed a strong partnership with Keurig Green Mountain, and will continue our collaboration with JAB in order to capitalize on the growth opportunities in the single-serve, pod-based segment of the cold beverage industry. We look forward to working with JAB, an experienced operator with a successful track record of investing in and growing consumer companies."
Irene Rosenfeld, chairman and CEO of Mondelēz International, commented, "Keurig Green Mountain is a strategic asset that provides immediate access to the U.S., the largest coffee market in the world, and to on-demand, the fastest growing segment of the market. By leveraging our existing investment in JDE and not contributing incremental capital, we have the opportunity to diversify our participation in the global coffee category, while continuing to invest in our core snacking business to deliver significant value for our shareholders over the long term.