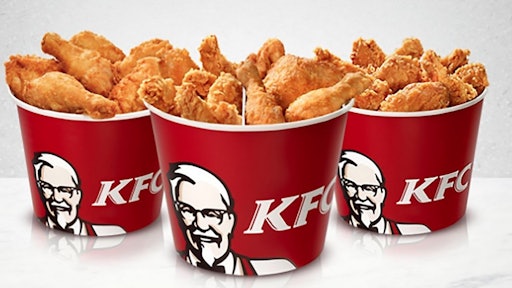 United Kingdom's KFCs are currently in the middle of a chicken shortage, causing two-thirds of its restaurants to temporarily close down. The remaining operating stores having a limited menu and are open for a fewer hours.
An exact cause for the delivery problems haven't been released, but reports in the U.K. are blaming the delivery service DHL.
"Due to operational issues a number of deliveries in recent days have been incomplete or delayed. We are working with KFC and our partners to rectify the situation as a priority and apologize for any inconvenience this may have caused," DHL said in a statement.
KFC has 900 locations spread across the U.K., and as of Monday morning, only 300 were still open.
The company addressed the situation in a tweet, cheekily referencing the "why did the chicken cross the road" riddle.
To read the full original article, please click here.