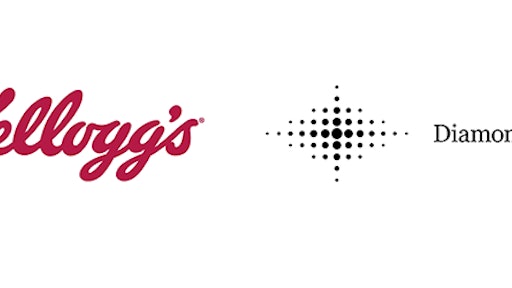 Kellogg Co. is in late-stage talks with snack maker Diamond Foods about acquiring the $1 billion company, The New York Post has learned.
If the talks result in a deal, Kellogg, whose cereal lineup includes Frosted Flakes, Froot Loops and Rice Krispies, would further transition toward snack foods.
A price would be more than $1.5 billion, sources said, or $35 to $40 a share.
"Kellogg is somewhere between aggressive and desperate to use mergers to try to evolve its business away from breakfast cereal," a source close to the situation said, adding that Kellogg has been Diamond's most aggressive suitor.
Diamond, whose stable of brands includes Kettle potato chips, Emerald nuts and Pop Secret popcorn, put itself on the block earlier this year and last week asked for final bids.
To read more, click HERE.
Editors Insight: Such a merger will bring additional pressure to the highly-competitive snack industry, which will mean a renewed focus on the merged entity's supply chain. Companies look to acquire businesses that will strengthen their presence in growing markets and to create opportunities for new operating efficiencies.
New technology is allowing food manufacturers to increase their operating efficiencies in every aspect of their business, including product development, production, marketing and supply chain management. Software and technology providers have introduced tools that allow companies to do more work with fewer workers.
Supply chain service providers have to be up to speed on new technologies if they want to partner with forward-thinking food manufacturers. 10-26-15 By Elliot Maras