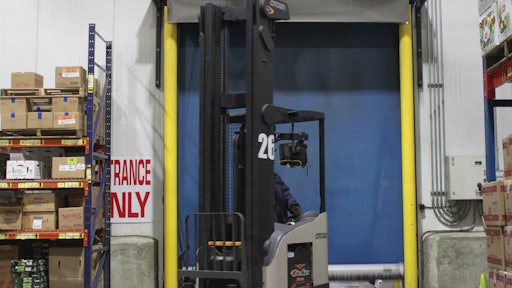 As the global cold chain expands, docking equipment that enables warehouse crews to maintain product temperatures is playing a bigger role. The September Food Logistics explores how new cold storage facilities employ a variety of tools for managing temperature-controlled storage. These new tools include high-speed doors, seals, vertical dock levelers, thermal walls and other tools.
When evaluating a dock environment, warehouse managers should evaluate the safety risks to workers, the need to maintain indoor temperatures from outside air, and how easily dock doors and levelers accommodate the load sizes the company manages.
Food safety considerations are also important. Dock seals separate areas where food is stored from the outside. Door seals on dock doors prevent outside air and contaminants that could harm the product.
To read the full article, click HERE.