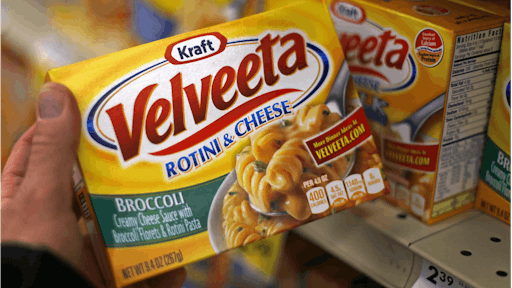 Kraft Heinz Co. said it is cutting 2,500 jobs in North America—more than 5 percent of its global workforce—as it aims to slash at least $1.5 billion from the newly combined company's annual budget, according to The Wall Street Journal.
Kraft Foods Group Inc. and H.J. Heinz Co. merged last month in a deal orchestrated by Heinz owners 3G Capital Partners LP and Berkshire Hathaway Inc.'s Warren Buffett.
Now that the integration is under way, a Kraft Heinz spokesman said Wednesday that its new management team—led primarily by legacy Heinz executives and 3G officials—has restructured the company to simplify its operations and leverage its much larger scale. "This new structure eliminates duplication to enable faster decision-making, increased accountability and accelerated growth," the spokesman said.
As part of that process, the company, with about $28 billion in annual revenue, will eliminate 2,500 jobs in the U.S. and Canada, including 700 employees in its Chicago-area headquarters in Northfield, Ill. The company has a second headquarters in Pittsburgh.
Kraft said it had roughly 2,300 employees at the sprawling corporate campus when it announced plans to merge with Heinz in March, but the new company said Wednesday its latest head count there was 1,900.
http://www.wsj.com/articles/kraft-heinz-to-slash-2-500-jobs-1439387285
Editors Insight: Kraft Heinz has not specified which positions will be axed, so it's not clear what immediate impact this move will have on the food supply chain. Supply chain service providers should nevertheless be on the lookout for more available good talent – something most supply chain companies badly need.
What impact these cutbacks will have on the food giant's logistics execution is also uncertain, but competitors should prepare for a leaner and meaner Kraft Heinz. One purpose of the merger was to reduce overhead. Technology has enabled product manufacturers to manage their supply chains more efficiently with fewer bodies.
Every sector of the food supply chain is under pressure to increase productivity with fewer employees. Technology and automation providers have introduced tools that allow supply chain companies to do more work with fewer workers, but there is always an upfront investment to consider. Supply chain companies have to be up to speed on new technologies and undergo rigorous cost/benefit analyses.
Another news story in today's FL newsletter reports that the farm worker shortage is taking a big toll on U.S. farms. The growers who are at the beginning of the food supply chain are taking the biggest hit from the labor shortage. The farmers are under more pressure than anyone to invest in labor saving technology. By Elliot Maras 8-13-15