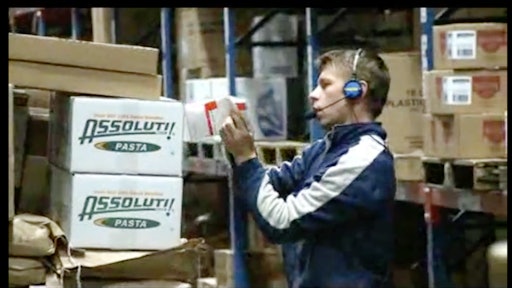 As companies consider implementing new technology solutions in the warehouse, they are going to want to consider how it performs in five key areas, according to Keith Phillips, president and CEO of Voxware. In an article in the June Food Logistics, Phillips notes that experts predict that retail will evolve more over the next five years that it did over the last 100.
The rise of e-commerce already significantly altered the way companies fulfill orders, Phillips notes. Across industries, companies are taking steps to modernize both their warehouse technology and their warehouse infrastructure to keep up with these changes.
Voice automation technology is growing as a faster, safer and more accurate alternative to paper and radio frequency (RF) scanner systems that can help companies keep up with the quickening pace of direct-to-consumer fulfillment. As more and more companies deploy voice, it's important to make sure that they are choosing solutions that help facilities adapt to the changes that already affected the industry and ones that will happen in the future.
The last time many companies installed warehouse technology, on-premise software was the only option. As a result, many organizations invested heavily in information technology (IT) staff and supporting IT infrastructure to build, host, and maintain a WMS and additional technology. Any set of features the company requested at the time of installation were hard-coded into the system and essentially locked in for its lifetime. Additionally, the technology that companies installed before the rise of e-commerce and direct-to-consumer fulfillment simply doesn't offer the features warehouses now need.
To read the full article, click: http://www.foodlogistics.com/article/12085187/how-to-prepare-for-a-warehouse-technology-upgrade.