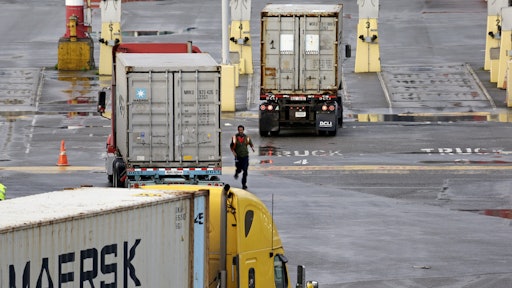 The International Longshore and Warehouse Union (ILWU) president has called out the Pacific Maritime Association (PMA) "all-in" offer to compensate ILWU members, following nine months of dispute, according to fruitnet.com.
The PMA issued an ultimatum of "continued slowdowns or gold-standard wages and benefits," offering a three percent year-on-year wage increase for ILWU full-time workers, following three months of port slow-downs across the US West Coast.
"Our members have shown tremendous restraint in the face of ILWU slowdowns that have cut productivity by as much as 30, 40, even 50 per cent," said PMA president Jim McKenna in a company statement. "This offer puts us all-in as we seek to wrap up these contract talks and return our ports to normal operations."
The ILWU, one of the country's most powerful labor unions, has hit back at the offer, claiming that PMA employers are putting pressure on U.S. port workers.
To read more, click HERE.