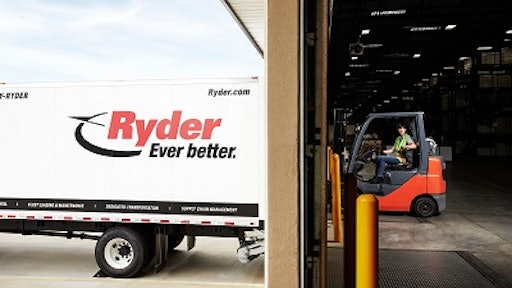 Ryder System, Inc.
Ryder System, Inc. announced plans to acquire the outstanding equity of IFS Holdings, LLC, also known as Impact Fulfillment Services, which specializes in contract packaging, contract manufacturing, and warehousing for some of the largest consumer brands in the United States, primarily in the consumer packaged goods (CPG), retail, and healthcare industries. As part of the transaction, Ryder will acquire 15 operations across Florida, Georgia, Illinois, North Carolina, Ohio, Pennsylvania, Texas, Utah, and California.
"The acquisition of IFS supports our strategy to accelerate growth in our supply chain business, providing Ryder with new capabilities that are complementary to our existing suite of services," says Steve Sensing, president of supply chain solutions for Ryder. "Initially, the co-packaging and co-manufacturing services will roll into our CPG vertical; however, we see considerable opportunity to leverage these new capabilities across other industry verticals."
"Ryder already serves the top 10 U.S. food and beverage companies, and this acquisition will expand and strengthen our relationships with those customers while also attracting new customers in additional verticals, especially in retail, health, and beauty," says Darin Cooprider, SVP of CPG for Ryder. "And IFS' customer base will benefit from access to Ryder's capabilities as a fully integrated port-to-door logistics provider."
"IFS was built on trust, saying what we do and then doing what we say," says IFS founder Todd Porterfeld, who plans to retire. "It's the people who come to work every day determined to deliver on the promises we make that have led to our success. Thinking about the future, I want to ensure our employees are in a place where they can continue to grow, and our customers are in the best possible hands. I believe Ryder is that place."
Key takeaways:
The transaction is expected to add approximately $250 million in annual total revenue to Ryder's supply chain solutions business segment and be accretive to shareholders. Ryder and

IFS

expect to complete the transaction in early November.

IFS

has built a blue-chip customer base with its model for co-packing and co-manufacturing in both food and non-food products, including a specialty in blending and filling dry powder and viscous products.
Ryder will integrate the

IFS

facilities and operations into its supply chain solutions business, including nine multi-client and six dedicated customer operations, totaling just under 4 million square feet.
Ryder plans to retain

IFS'

workforce of approximately 1,000 full-time employees.

IFS

president Rob LeBaron will join Ryder as VP of contract manufacturing and packaging.