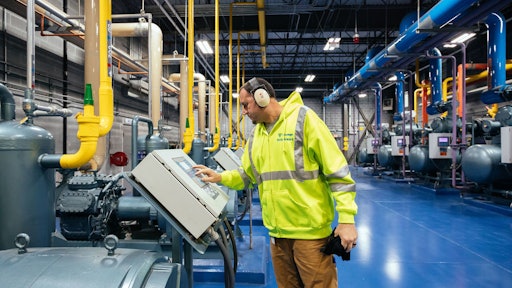 Lineage Logistics
Lineage Logistics acquired eight facilities from Burris Logistics, adding nearly 1.3 million square feet of capacity and approximately 115,000 pallet positions across facilities in Lakeland, Fla.; Jacksonville, Fla.; McDonough, Ga.; Edmond, Okla.; New Castle, Dela.; Waukesha, Wis.; and Federalsburg, Md.
"This deal represents the trust we have built and the track record we have delivered across our longstanding relationship with Burris, which is demonstrative of Lineage being the industry's acquiror of choice," says Greg Lehmkuhl, president and CEO of Lineage. "As with our previous acquisitions from Burris, these complementary locations and their supremely dedicated team members will further fuel Lineage's fierce customer-driven approach and serve our vision to become the world's most dynamic temperature-controlled logistics company."
Key takeaways:
The transaction represents Lineage's third proprietary deal with Burris. Lineage acquired its Lyndhurst, Va., and Haines City, Fla., locations from Burris in 2020 and 2021, respectively.
A nearly-century old, family-owned business, Burris has developed deep relationships with some of the nation's leading retailers and foodservice companies. The acquired facilities are strategically located in the Eastern and Midwestern United States, near major highways and transportation hubs, and will serve densely populated markets to help Lineage's direct-to-consumer fulfillment operation reach all 50 states.
Lineage's team has over 14 years of e-commerce and direct-to-consumer fulfillment experience, managing the end-to-end experience for more than 100 customers across eight existing locations.
Burris' remaining portfolio will primarily consist of Honor Foods, its foodservice redistribution company, and Trinity Logistics, its freight solutions provider.
Companies in this article