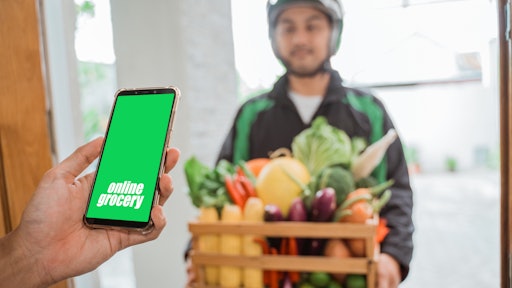 Odua Images - stock.adobe.com
Since publishing the 2022 Micro-Fulfillment Center (MFC) report, there have been several external factors influencing the market, including a slowdown in e-commerce sales, the collapse of several rapid delivery grocers and the negative impact of inflation on discretionary spending. But how do these factors influence the automated micro-fulfillment (MFC) market?
Despite many large companies expressing interest in deploying automated MFCs, there has yet to be a company to implement a large-scale roll out. This comes as several automation vendors launch new technologies to service the market, leading many to believe this is a "technology push" rather than a "market pull" solution.
Furthermore, rapid delivery companies and MFC vendors alike have experienced hardships over the past 6 months, forcing them to shift their business to a software-as-a-service platform as profits from delivering goods remain difficult to achieve.
Not all doom and gloom
Whilst it's certain that the industry is facing some external pressures, it may not be as bad as it seems. Firstly, whilst the growth of the online grocery market is slowing down, this comes off the back of an unprecedented period of growth during the pandemic. That the market hasn't gone through a correction (i.e. negative growth) is testament to the shift in buying habits. What's more, the market is still growing at a healthy pace, albeit slightly slower than last year.
According to Brick Meets Click, the U.S. e-grocery market grew by 16% in July 2022 YoY. Growth in online grocery sales has been the main catalyst for the roll out of automated MFCs. The wider slowdown in e-commerce sales would suggest that grocers are under less pressure to solve the problems associated from online grocery. However, the market is still growing and the difficulties of fulfilling online grocery orders are as pressing as ever.
Analysis of the U.S. e-commerce market suggests that by 2030, 41% of e-commerce demand (in terms of revenue) will come from same-day delivered orders.
Final thoughts
To conclude, there are several forces at play that are negatively affecting the market. However, there are many drivers spoken about less. Namely, the positive growth of the online grocery market pushes toward automated MFCs. By 2030, Interact Analysis' forecast suggests that there will be just under 7,500 automated MFCs in operation.