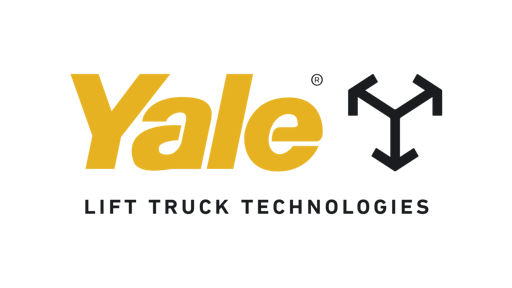 At ProMat 2023, the Yale brand showed their new brand identity and positioning. The company is rebranding as Yale Lift Truck Technologies to highlight their focus on technology enabled lift trucks and their new customer driven design philosophy.
"Warehouses face a tough outlook, with persistent labor challenges threatening productivity and risking safety incidents. But when operations look to suppliers for help, they're met with complacency and rigid terms based on what's best for the factory not the needs of modern warehouses," said David Furman, President, Marketing, Strategy and Business Development at Yale. "We think it's time warehouse operations rethink what they expect from lift trucks, technology and suppliers. That's why we've invested in a more creative approach built around the customer, engineering lift trucks as smart technology foundations and bringing innovations to market, faster."
From ProMat:
The independent

Yale

dealer network plays an important role in enabling the

Yale

technology experience on the warehouse floor. Dealers are free from the constraints of factory ownership and are instead empowered to focus solely on customer success, matching them with a solution tailored to their needs and providing the responsive support necessary for real-world results.
The

Yale

focus on research and development and technology integration has an established record of bringing technology to market, including commercial deployments of industry-first

operator assistance technologies

, hundreds of

robotic lift trucks and

electric power options.