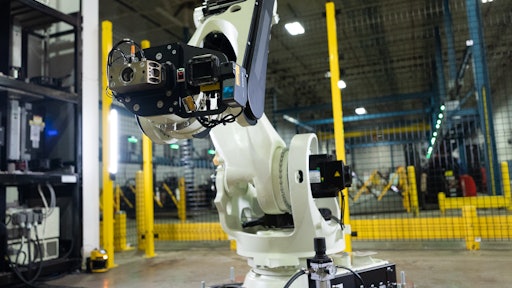 Concentric, an OnPoint Group company
Concentric, an OnPoint Group company, launched PowerHIVE, what is said to be the industry's first automated forklift battery and charger system, providing on-demand, sustainable and scalable battery power when needed.
"This is an exciting milestone for Concentric continuing our mission to deliver uninterruptible, guaranteed power to customers. PowerHIVE is a quantum leap forward. It provides plug and play, on-demand power that's scalable to every piece of equipment you operate today and tomorrow. PowerHIVE unleashes your equipment to move at the productivity and velocity you require from day one until you retire the equipment," says Concentric COO, John Winter. "Customers experience cost savings with less equipment, no equipment issues due to lack of power, peak energy savings and less headache for their forklift operators."
From BusinessWire:
An automated, 3-minute battery reload is all that's required to provide a safer solution designed to support forklift operations in a way that's easily scalable and flexible.
PowerHIVE's simple model doesn't require any change to existing operations, ensuring unlimited supply of power at whatever velocity is needed.
"For facilities with multiple shifts, PowerHIVE delivers an automated and safe forklift power experience for every forklift type. The system eliminates the need to think about forklift charging or battery maintenance as operators receive a battery that's ready to go in less than three minutes. Lithium and hydrogen alone don't solve your power issues as there are failure points in a one battery per forklift approach," says Antonio Mendonca, director of engineering.