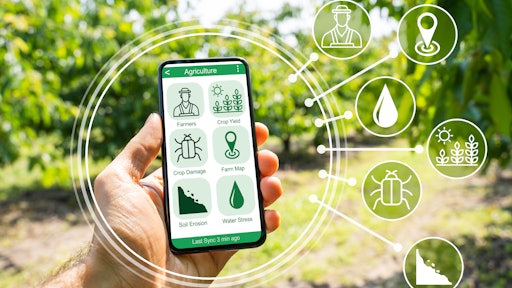 Andrey Popov AdobeStock_362224432
Even with forklift operators embracing electric vehicles early on, internal combustion forklifts still represent a significant portion of forklift sales (33% in 2021), according to a CALSTART survey.
"Suggesting that heavy off-road equipment can be fully zero-emission may seem ambitious, and it is impossible to predict with certainty exactly what the technology path toward zero emissions for the heaviest off-road equipment will be," the study says. "Yet advances are being made rapidly. Even just three years ago, almost no off-road OEM had any electric equipment options; now they nearly all have one or more options. What is certain is that R&D into developing smaller zero-emission vehicles will cause advances that will ultimately make larger zero-emission vehicles possible, too."
Although agricultural off-road equipment accounts for only a small percentage of the harmful emissions created by the industry overall, reduction of GHG emissions wherever possible can only help to reduce air pollution and climate change effects.
From Calstart:
Current projections show that lithium-ion batteries will make up more than 60% of the total electrified forklift market by 2029. Electrified forklifts are also proving the efficiency of hydrogen fuel cell technology, with over 10,000 units expected to ship in 2029.

One of the better ways to identify and solve these problems is the "beachhead model," conceptualized by

CALSTART

and the California Air Resources Board (CARB). The beachhead approach focuses early attention on smaller electrified machinery and equipment; then, as battery, component technology and supply chain advances are made, they are upscaled and incorporated into increasingly larger equipment. The beachhead strategy has already proven successful in addressing the challenges and eliminating the barriers to electrifying the off-road equipment arena.