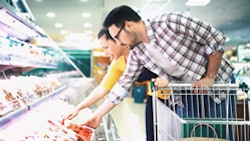 This content brought to you in partnership with Opteon™
How Much Life Is Left in Your System?
With the AIM Act in place and the HFC phasedown in progress, the price and availability of high-GWP legacy refrigerants are likely to change.
The good news? Opteon™ products include low GWP refrigerant retrofit options that may extend the life of your current system while helping you avoid costly downtime.
If, on the other hand, your system is at the end of its life, now may be the perfect time to install a new system with a sustainable, energy-efficient Opteon™ refrigerant.
Fill out the form below to download the Opteon™ refrigeration assessment.
By completing the form below, you acknowledge that you have read and understand Chemours' Privacy Policy, and you accept to receive occasional email from Chemours.