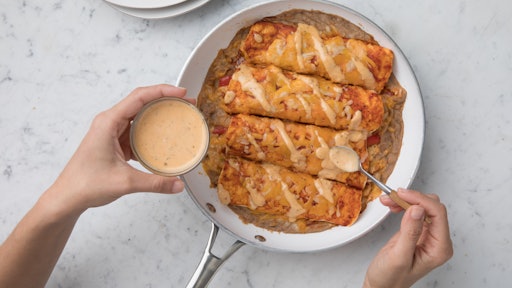 Starting in late August Chick-fil-A will start offering "mealtime kits" at 150 restaurants in the Atlanta area, making it the first fast-food chain to offer a meal kit service, Business Insider reports.
Competing with the likes of Blue Apron and Hello Fresh, the chain's varieties will include fresh, pre-measured ingredients, however, the mealtime kits will be available at the restaurant's drive-thrus or counters.
According to Business Insider, Chick-fil-A is selling five different meals: chicken parmesan, chicken enchiladas, crispy Dijon chicken, pan-roasted chicken and chicken flatbread. Each meal will serve two people,costs $15.89 and can be prepared in less than a half hour.
The company said in a statement that the kits were designed for the customers convenience. Guests won't have to order ahead, subscribe to a service or make an extra stop at the grocery store.
The kits will only be available in the Atlanta until mid-November, Business Insider reports. It's possible the restaurant may expand to more locations in the future.