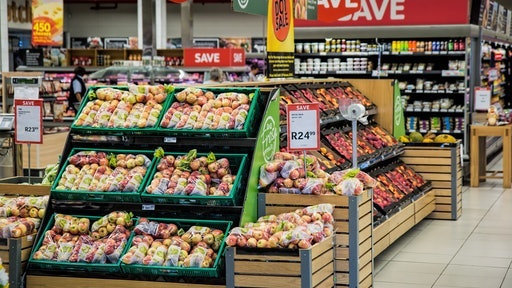 Pexels
As the third quarter closes, we all agree that nobody could have predicted what 2020 had in store for the food industry, or any industry for that matter. Not only has the Coronavirus disease (COVID-19) affected companies' and consumers' dynamics more than we can fathom, new food legislation and a global trade war have also been key disruptive factors. What were considered crystal clear trends at the beginning of the year have transformed, giving way to new trends to which farmers, producers, manufacturers and food retailers were forced to adapt.
Here are three significant consumer trends seen in the past months and how they affect the food industry today.
1. Consumer behavior is continuously changing
Consumers have changed how they purchase, cook and consume food during the pandemic, and will continue to do so. Supply chain players need to remember that COVID-19 has left behind a predictable consumer who would slightly modify his/her monthly grocery shopping list. One of the major lessons learned during the pandemic is how quickly demand can shift.
If we take a look back, we see how consumer habits have evolved in 2020. By the end of February and early March, consumers began buying large quantities of long shelf-life products like pasta, legumes and canned food, leaving some grocery store shelves empty and making it difficult for the supply chain to meet demand.
This trend, however, didn't last long. Only a few weeks after COVID-19 was declared a global pandemic, and with some countries going into lockdown, consumers shifted their shopping habits inspired by a homemade-food movement. Many shoppers stopped purchasing takeout food and started to cook more at home. According to the 2020 Food & Health Survey conducted by Greenwald & Associates, 60% of surveyed Americans reported that they increased cooking at home in 2020. This shift implies an increased demand in food and fresh produce farmers had to produce, manufacturers had to process, logistics players had to transport and groceries had to restock.
The whole supply chain was put in the spotlight and served as a wakeup call to review current processes. Companies that were already using smart contracts to purchase food or had streamlined production, optimized warehouses or oversaw fleet operations with the latest technology were able to adapt more quickly than those who had not.
2. Increase in online grocery shopping
Another new trend observed by all industries, including the food industry, is an increase in online shopping. The 2020 Food & Health Survey also showed that 43% of participants were concerned about in-person grocery shopping. The fear of being infected and long wait lines to purchase food encouraged consumers to stay home and use e-commerce for food and beverage supplies. According to the same survey, daily online grocery sales increased by 110% between March and April.
This increase in online grocery shopping due to COVID-19, combined with grocery shopping apps becoming more and more popular, only made the online consumer shopper segment larger and more fragmented.
This new online shopper is breaking down long-established corporate expectations on consumer behavior, and some companies will have to turn to machine learning to understand new online patterns to forecast demand. For example, e-commerce can result in fewer impulse buys, and products that were popular in stores may not be available online. At the same time, the increase in online shopping puts more pressure on food retailers who will have to find new delivery methods that are sustainable in the long term and environmentally friendly.
3. Savvy consumers
COVID-19 has also contributed to a trend away from price-driven shipping to health-focused grocery shopping. The new sophisticated consumer expects to be better informed about the products they are buying and is looking for transparency from the food industry.
Some countries and companies already require, and some may require soon, a label on each product that consumers can scan and learn details, including country of origin, the date fresh produce was harvested, how the product was stored, if the product contains any chemical and even a score to rank product healthiness.
Blockchain, a rapidly-growing technology
So, how does a focused, sophisticated consumer affect agribusiness? Gathering all this information for consumers can only be possible if all players document and share data. Blockchain is the best-known technology to capture all of this information. A blockchain solution along with 2D labeling allows for companies to gain immutability, security and fast transactions.
Retail and wholesale companies that use blockchain have already seen reduced risk and increased food safety, so it isn't surprising that blockchain spend will be one of the largest categories, second only to services, and one of the fastest-growing tech categories in the food and agribusiness industry.
To conclude, food players have to be ready as new trends can appear in months, weeks or even days in a post-COVID-19 world. Companies should examine their operations to find areas of improvement and be ready to shift production at the same speed consumers change purchase habits. And, more importantly, companies should rely on a transportation strategy that can deliver products to the right place at the right time.
Interconnected systems to oversee operations and gain supply chain visibility, including warehouse management software to optimize pickups and stocking and blockchain to trace recalls and follow goods globally, most recently for romaine lettuce and peaches, are only a few examples of how companies can improve operations and build a good reputation. At the very end, it is expected that by 2050, the food industry will have to feed more than 9 billion people, 2 billion more than today.