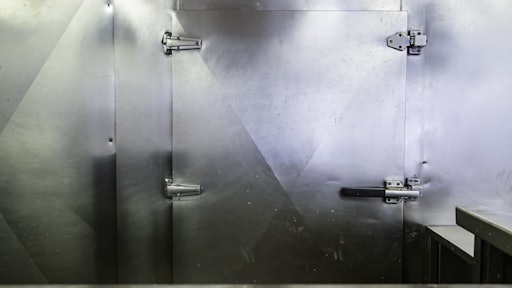 Getty Images
New England Cold Storage has secured debt financing with Rockland Trust Company for its first cold storage warehouse facility. The $22.9 million loan will help provide cold storage and logistics services to food producers, processors, wholesalers and importers.
The 120,252 square-foot facility will offer round trip access to and from New York City and New England Ports, potentially becoming an ideal distribution location for the Boston, Hartford, Springfield and Providence markets.
The facility will house three temperature-controlled rooms and 15 dock doors opening into a 65-foot-deep refrigerated loading dock.
"I'm really excited about this project because the whole program has been customer focused from the beginning. As a result, I'm confident we're going to provide superior service for a wide range of customer needs. If you have storage needs in New England, I would encourage you to get in touch now because I expect this facility to fill pretty quickly," says Vernon Rose who will be leading the operations team.
Site work began this month on a 120,252 square foot warehouse in the Sturbridge Industrial Park, centrally located in New England, and two miles from the entrance ramp to both I-84 and I-90.
The 18 acre site will feature a one way loop traffic pattern, ample area for truck maneuvering and parking, and a convenient trucker lounge for drivers.