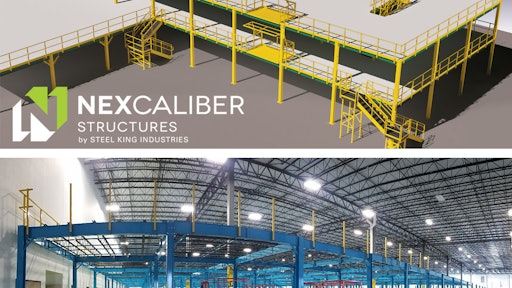 Steel King Industries
Steel King Industries launched NexCaliber Structures, a new business unit to develop smart design technology for large-scale, complex automated systems. These scalable solutions will help integrators increasing processing capacity in existing structures and rack-supported buildings as well as newly built distribution centers.
NexCaliber Structures are built to accommodate induction conveyors, singulator systems, high-speed scales and shuttles, and can be scaled to multi-level systems, with all the necessary components such as staircases, stair towers, ladders, railing, gates and crossover store systems.

The NexCaliber team is comprised of industry professionals with more than 100 years of combined industry expertise, in areas from concept to installation.