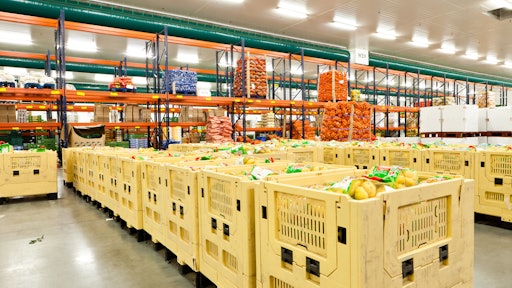 Chlorophylle AdobeStock_30535486
Vertical Cold Storage announced plans to purchase MWCold, which operates more than 545,000 square feet of strategically located warehouse space at two facilities in central Indiana.
"We are excited to be partnering with Tim Siddiq and the MWCold team. MWCold is a fourth-generation, family-owned business infused with the spirit of entrepreneurship and a value system committed to serving their employees, customers, and community. We are committed to honoring the family legacy and taking MWCold to the next level," says West Hutchison, president and CEO of Vertical Cold Storage.
From BusinessWire:
The MWCold Indianapolis warehouse is a 390,000-square-foot multi-modal facility with 33,000 pallet positions and 46 dock doors. It is dual rail-served by CSX and Norfolk Southern, and features blast freezing, export services and quick thaw.
The MWCold Pendleton facility is northeast of Indianapolis and can handle a variety of temperature zones, including -20°F for ice cream and other frozen products. It is 159,000 square feet with 19,600 pallet positions and 15 dock doors.
Both locations are near five major interstates that intersect Indiana, enabling two day or less service to more than 75% of U.S. and Canadian populations.
"MWCold's pursuit of excellence is built on strong core values and solid operating principles. Providing a family environment where our employees can find acceptance, opportunity and purpose defines our mission. With Vertical Cold, we have found a team we trust to hand over the company my grandfather founded more than 70 years ago," says Tim Siddiq, chairman and CEO of MWCold, who will transition to an advisory capacity. "Personally, the move allows me to spend more time on mission activities like supporting Afghan and other refugees transition to the U.S. and reach their full potential in a dynamic and growing business environment."