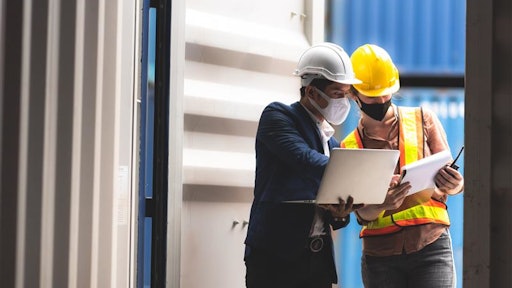 chokniti - stock.adobe.com
Lineage Logistics, LLC acquired MTC Logistics, adding 38 million cubic feet of capacity to Lineage's portfolio and over 113,000 pallet positions.
"MTC Logistics' strong presence at key ports along the U.S. East and Gulf Coasts and focus on best-in-class service and innovation will help better connect our customers to the global food supply chain," says Greg Lehmkuhl, president and CEO of Lineage Logistics. "We look forward to welcoming the MTC team into the One Lineage family and leveraging their expertise to fulfill our vision of becoming the world's most dynamic temperature-controlled logistics company."
"As part of MTC's nearly century-long commitment to the refrigerated and frozen warehousing and transportation industry, we have always sought opportunities to be a warm, responsive and dedicated partner to our customers," says Harry Halpert, chairman of MTC Logistics and CEO of Hoffberger Holdings. "Our customers and associates will benefit from Lineage's scale and industry-leading technology, and we are fortunate to find a strong partner who shares our values and customer-centric approach."
From Lineage Logistics:
These facilities will add to Lineage's existing footprint of over 400 strategically located facilities totaling over 2 billion cubic feet of capacity across 19 countries.
MTC provides warehousing services, including blast freezing, import/export services, case selection, transportation/port drayage and storage between -20°F and 40°F.