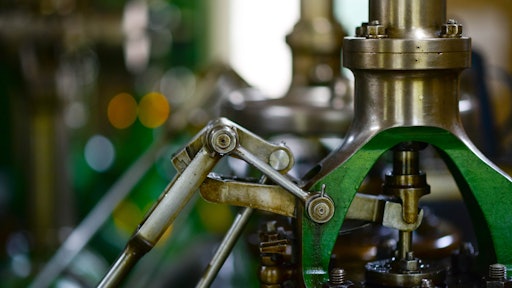 Pexels
For most of the manufacturing and logistics companies, profitability is hugely dependent on the efficiency and safety of product storage and transportation. Material handling equipment are crucial in managing the movement of inventory within a production facility, warehouse or large stores and also in external applications like loading and unloading.
Conventionally performed using manual labor, these functions often lead to a worker getting injured or even incapacitated. Human errors that cause damage to the goods due to mishandling are also a common occurrence throughout the logistics industry. These factors always result in considerable losses for an organization, whether it is the cost of bearing an injured employee's medical expenses or the financial liability arising from unsalable damaged products.
The deployment of modern and automated material handling equipment help businesses to address these concerns by ensuring the safety of products and employees, without compromising on the process quality, time and profits. These equipment facilitate increased efficiency and reliability, with the promise of significant cost-savings over the long-term.
Apparently, transportation and manufacturing are among the top three industry segments prone to workplace injuries in the U.S., indicating the severity of risks associated with manual labor. More organizations will subsequently be looking towards mitigating these risks and adopt the use of numerous suitable equipment. In fact, Global Market Insights, Inc., estimates that by 2024, the overall material handling equipment market will surpass a valuation of US$190 billion per year.
Material handling equipment in the food & beverage industry
The food and beverage industry is subject to constant change in consumer preferences, which tremendously affect the domestic as well as global demand and consumption trends. To remain competitive, companies have to ensure timely and uninterrupted flow of raw materials and end-products, along with flexibility, across the production process and supply chain.
Over the last few years, industrial automation has moved beyond production lines to material handling and storage applications in the food industry. Continuous increase in the consumption of packaged meals, snacks, meat and flavored drinks has encouraged local and international businesses to expand not only their production but also storage and inventory management capabilities. Not surprisingly, bigger operations require improved cost-savings, accuracy and safety of food products.
Generally, making frozen food items involves the use of fresh produce, dough, various common and special ingredients as well as dairy products. Batches of each element need to be delivered to production lines on time and as and when needed, indicating the necessity of proficient material handling equipment to perform these tasks fast and without damaging any of the inventory.
While loading heavy boxes or cartons of finished food products, equipment is used to make sure they are safely loaded, since any damaged or wasted consumables cannot be re-used and are a loss to the company, besides causing a delay in supply to stores.
A leading trend which has resulted in the growth of the food industry is that several grocery stores have expanded into convenience stores that provide fast-food like services, offering frozen food, ready-to-eat meals and fresh items. The frozen food segment has dramatically transformed the approach towards production and material handling processes.
One can presume the enormous influence of frozen food from the fact that more than 350 million tons of frozen pizza is consumed in the U.S. every year. It is therefore easy to conceive the vast resources utilized for food production in the region and opportunities for the deployment of new, cutting-edge material handling equipment to keep pace with the growing demand for packaged food.
Additionally, the consumption of flavored beverages, juices and energy drinks are also on the rise owing to different lifestyles and evolving consumer habits. America's leading flavored drinks company, Dr. Pepper Snapple Group has more than 100 warehouses and distribution all over the region, including Latin America, and is representative of the immense need for material handling equipment in the beverage industry. In perspective, there are numerous small players in the industry, besides global giants like Coca Cola and Pepsi, suggesting a never-ending requirement of efficient material and inventory management.
Automatic Guided Vehicles are now being used at Food and Beverage facilities
After establishing themselves in the domains such as automobile manufacturing, automatic guided vehicles (AGVs) have found their way into the food and beverage segment for replacing manually operated fork lifts. Moving raw materials and final products safely all around the plant becomes effortless using these equipment, by automating the pickup and drop of goods.
AGVs are expected to cut down workplace injuries significantly, as they can be programmed for specific functions without the need for manual interference and can work 24/7, reducing the cost of hiring labors to cover different shifts. The National Safety Council of the U.S. estimates that nearly 25% of injuries at work are caused due to contact with objects and equipment, underscoring the importance of AGVs and robotic assistance at production lines.
Those who have witnessed the production process carried out at facilities which mass-produce food and beverages will understand the speed at which the production line is operated, and the physical hazards involved across the infrastructure. AGVs help in countering these concerns by eliminating manual handling and staying aligned to pre-defined paths and objectives. They also allow the flexibility of changing instructions in case required. More importantly, the use of IoT devices and implementation of AI-based programs have enabled several AGVs to be deployed at one large facility, with each unit being able to communicate and work with one another, avoid path collisions and relay information.
AGVs are ideally suited to reduce the losses caused by misplaced goods, since operators are able to track each unit's movements and task completion. The necessity of extremely efficient and cost-effective distribution centers will be key to support the expanding food and beverage segment, advocating the use of AGVs and similar automated material handling equipment. In essence, the technology will become obligatory at manufacturing facilities and warehouses, driven by increased productivity and outstanding return on investments.